Hey HOLOFITTERS, 
Holidays are the time for appreciation and giving and we truly appreciate every single one of you. And we also want to give you:
30% off the yearly membership for all new and existing members
Welcome new members!
If you're only starting HOLOFIT, you can get the full-featured year of HOLOFIT for 30% off! Here's what is included: 
11 (and counting) HOLOWORLDS

5 Workout Modes: Explore, Online Multiplayer, Race, Cardio Goals, Time Attack

Guided Cardio Training: HIIT, Fat Burn, Cardio, Interval

Monthly updates: New levels, challenges, trophies, product integration

Companion App: Leader boards, statistics, trophies

Support: Email, phone, online
Check out the 2020 HOLOFIT community stats.
HOLOFIT Members, you have earned this!
If you're a HOLOFIT member on the monthly membership, you can move to the yearly membership plan to get 30% off! Here's how you can do that – 
Log into your account on myholofit.holodia.com, and select "Manage billing" in the upper right.

Then, under your active membership select "Update plan".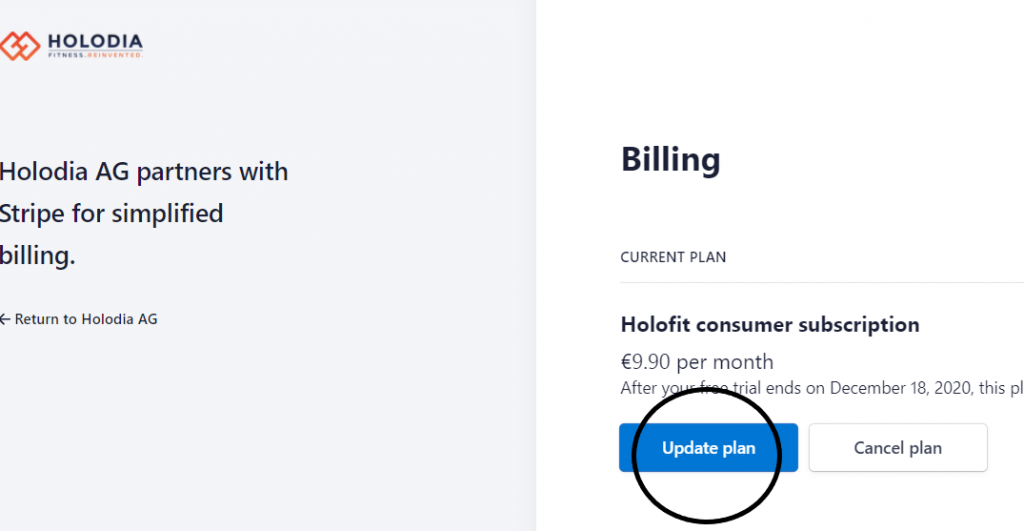 On the next screen, switch to the yearly plan and hit "Continue". You'll then see your invoice. Select "Add promotion code" and type in the code PROMO30. Click "Apply".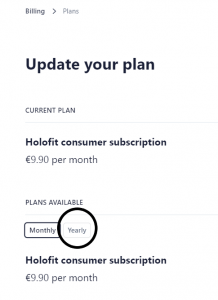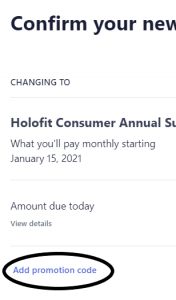 When the code is applied, simply confirm your membership.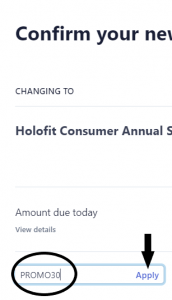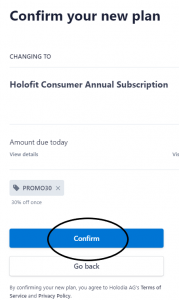 If you're a HOLOFIT member on the yearly membership, we'll soon launch a promotion for you to get your second year at a discounted rate. 
Finally, we'd love to thank you all for your support, it's been great to be on this journey with you. 
We're super happy to see HOLOFIT helping you meet your fitness goals and have fun on the way there!
We are preparing some amazing things for next year, and can't wait to share them with you. 
In the meantime, we wish you happy holidays! Get some much-needed rest, spend time with your loved ones, and let's start 2021 stronger than ever before!