As we say goodbye to 2020, we wanted to thank you for being with us, through good times and bad, growing stronger and better every day! 
You've also been there for each other, helping the HOLOFIT community become a place of support and inspiration for everyone wishing for a healthier and happier life.
Let's look back together at some of the great moments that we shared with you. – 
HOLOFIT Community Has Grown Big and Strong
The HOLOFIT community has grown 10x since last year, and we know this growth will continue in the next year. It's been amazing to be a part of this, and see how you've engaged with each other. Some of you even became official HOLOFIT Brand Ambassadors, and we're very thankful to you for it! 
But the community is not the only one getting stronger: you as individuals are as well! 
In fact, check out the community stats for 2020: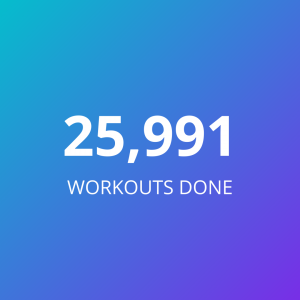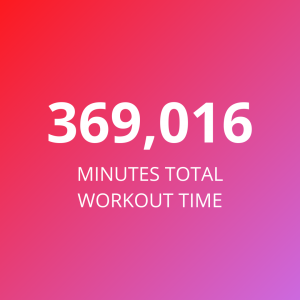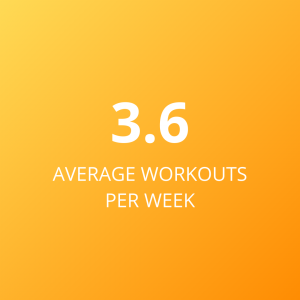 25,991 workouts done

369,016 minutes total workout time

3.6/week average workout frequency  
These are amazing numbers, and we're very proud of your achievements. You're smashing it, and you deserve a huge round of applause 👏👏👏
The number of community members and workouts taken is increasing exponentially month on month, and we're very excited to see where these numbers stand at this time next year. 
HOLOFIT Itself Has Grown as Well 🙂
Over the last year, we worked so hard on delivering additional content and features for you. We've done new environments, remastered old ones, brought to you new training modes and so much more! 
We had our own development roadmap to guide us, but we also made sure to include all the amazing ideas and feedback from you to update and upgrade HOLOFIT. Here are some of the most significant updates released on HOLOFIT this year: 
Aiguebelette

San Francisco

Cambridge

Online Multiplayer

Paris

New Scoreboard

Snowy Mountains Remaster

Freestyle V1

Antarctica Remaster

New Cardio Goals Music 

Avatar Customization in-HOLOFIT

Heart Rate Integration for FTMS-Bluetooth Machines

Troglodyte V1

New Music Player

Wider Compatibility (ComModule, Domyos 500, Speed sensors, HOLOFIT Mobile, Quest 2…) 
We love receiving your feedback. Whenever you send us your ideas and comments, we add them to our feedback tracker; our team meets once every two weeks to discuss all your ideas and put them into the roadmap. 
That's how we've managed to produce amazing updates during the past year, and it's how we are planning next year's development tasks. 
What to Expect in 2021
Wider heart rate integration

New and improved gamification across HOLOFIT 

New and improved companion app 

Effort based New HOLOFIT Levels

New and improved Music

Improved HOLOFIT installation and Visibility 
With all that being said, we'd love to thank you once more for being a part of HOLOFIT, we're looking forward to all the next year brings!