MyHOLOFIT Story: HOLOFIT VR Fitness Community Shares Their Stories

HOLOFIT family rowers, cyclists, and elliptical runners talk about their experiences with HOLOFIT.
Keith uses HOLOFIT on his elliptical, and so far, his results are incredible. 
Alexa loves using HOLOFIT on her bike, especially during winter, indoor season. 
With HOLOFIT on his rowing machine, Najee has significantly improved his health.
I Tried Virtual Reality Rowing… I Wasn't Expecting THIS
One of the biggest rowing influencers, Dark Horse Rowing reviews VR rowing on HOLOFIT.
VR Workout App for Multiple Fitness Machines!
VR influencers, Cas and Chary review the multisport HOLOFIT VR Fitness platform.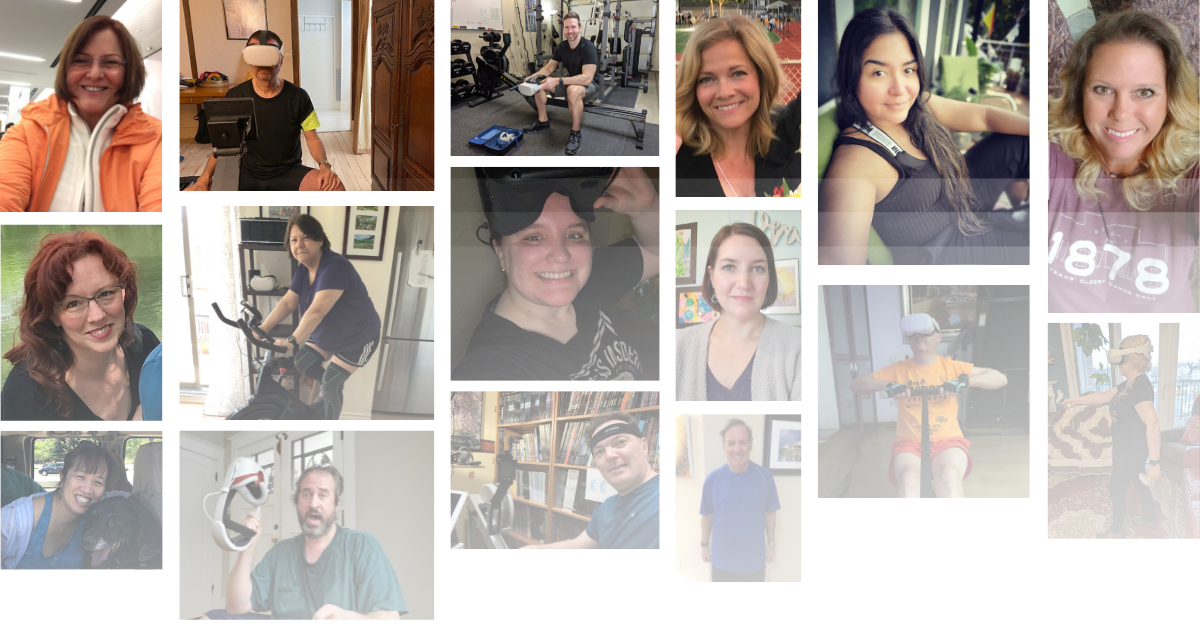 "Wow!!! I just love HOLOFIT… This has to be the coolest fitness software in the world! I just was going to briefly pair the Concept 2 rower, but ended up in Babylon and had a blast!



Unbelievable customer support… Mega thanks to Boban!"
"It is great to see my endurance increasing. I'm on a 30-day self-challenge. I am motivated and driven. I just need my body to catch up with my will. It seems that is happening, thanks to HOLOFIT."
"It's an absolute recommendation from me, and I will continue to use this as a major part of my weekly training regimen."
" I purchased an Oculus Quest, a simple exercise bike and took out a HOLOFIT software subscription for considerably less than the thousands it would have cost me this time last year.

And… and… and…

IT IS AMAZING."
"So far I've played a handful and IT IS ABSOLUTELY INCREDIBLE. I move, I sweat, I get out of breath, my legs are weak and I can't stand! AND I DON'T WANT TO STOP!"
"C'est vraiment quelque chose dont j'ai rêvé depuis que j'avais 7 ans lorsque j'ai été forcé à m'entraîner. Je n'ai jamais aimé aller au club de sport car je pensais que c'était ennuyeux ... mais grâce à HOLOFIT VR, je suis un habitué!"
"Holofit a transformé l'aviron d'une contrainte à un moment fort de la journée."
The Washington Post: FOUR APPS TO TRY IF YOU'RE NEW TO VR FITNESS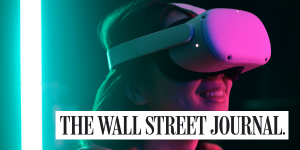 "If you've pulled out every excuse you can think of not to hop on your exercise bike, Shahin Lauritzen, Holodia CEO sees you. 
If you have cardio equipment at home, like a rowing machine, bike or elliptical, you can pull on a headset and find yourself rowing the Lac d'Aiguebelette in France or cycling through the Grand Sablon Desert. 
'You go on a journey,' Lauritzen says. 'You become part of the storytelling, and people are very motivated by that. They find it fun, and when they can see over time that it supports the achievement of their goals, they come back and use it very often." 
Men's Journal: VR FITNESS IS A SERIOUS WORKOUT, SERIOUSLY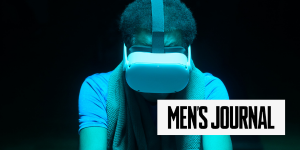 "Users can run the program called HOLOFIT using smart rowing machines or bikes and ellipticals with cadence sensors attached. But more tellingly, they can now also run it by doing crunches or jogging in place – no heavy equipment required. 
While it began as a novelty, it's now capable of serving as the centerpiece to your home gym. It costs less, takes up less space, and incentivizes you with game-like elements and daily updates." 
Read in full on Men's Journal. 
Tech Radar: THE 8 BEST WAYS TO GET FIT IN VR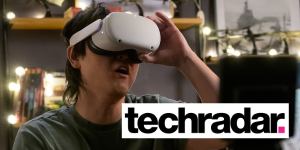 "The main problem with stationary gym devices is that they're stationary. That's where HOLOFIT comes in. It connects your headset to a rowing machine or a suitably modified stationary bike or elliptical, and puts you into VR as your row or ride. 
The emphasis in HOLOFIT is on the fun, rather than realism, so you can explore cartoonish Egyptian canals or scoot around the streets of an exaggerated Paris at twilight. You can even descend deep into fantasy mines and work out under the influence of (virtual) magic mushrooms." 
HANDS ON WITH HOLODIA'S HOLOFIT – PLAY TESTING WITH A STATIONARY BIKE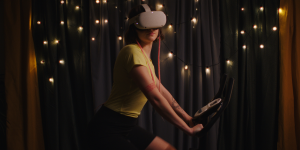 "I've been using HOLOFIT for around six weeks now, and I can already say I am never giving this up. It's a superb service that becomes more valuable the more equipment you have access to. 
If you do have an exercise bike at home that you're not making use of, I'd urge you to get a Cadence C61 sensor and give HOLOFIT a try. You may enjoy it so much that you decide to invest in a Concept 2 or WaterRower to use it in its primary mode. Or take your Oculus Quest to a gym and use it there!" 
HOW OUR MEMBER SYLVAIN MANAGED TO 5X HIS ROWING PERFORMANCE IN 3 MONTHS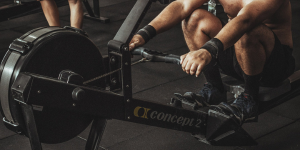 "Sylvain had been an on-and-off rower since 2008. He used to row regularly, but after a while simply got bored with it or was too busy to find time to do it. 
Whenever he started anew, he had to go through the painful adjusting period which would usually result in a lack of motivation. 
Sylvain realized he needed help. Ideally, the solution to these challenges would make indoor rowing fun, minimize pain and help with motivation. 
Learning about HOLOFIT, he decided to give it a chance."
HANDS ON WITH HOLODIA'S HOLOFIT – BRINGING YOUR ROWER INTO VR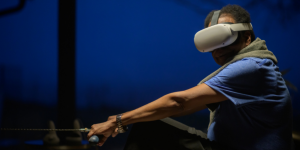 "If playing Beat Saber and Thrill of Fight has shown you VR's potential for exercise and you're now looking to get serious with your workouts then Holodia's HOLOFIT can unite the best traditional cardio equipment to an extremely solid virtual reality experience. 
In supporting three types of cardio machines, Holodia's HOLOFIT will prove increasingly useful the more equipment that you have access to, and with such a long list of supported headsets, both PCVR and standalone, you can enjoy its continued compatibility even when you upgrade or change headsets." 
Read in full on VR Fitness Insider.
READY TO START YOUR FREE TRIAL?