Find out how HOLOFIT VR Fitness platform helped one of our members more than double his usual rowing distance after only 3 months.
Summary 
Indoor rowing is difficult – it's hard and people easily get demotivated. It often gets boring. 
This is where HOLOFIT does wonders. Its fully immersive content, gamification and social aspects have helped double the time one of our users spent rowing – resulting in a higher level of fitness and a healthier life. 
At the start of his HOLOFIT workouts, he rowed for an average of 33 minutes and 7.482 meters per week. 

In the first month of his HOLOFIT workouts, he worked out for an average of 1h 49 minutes and 22.440 meters per week. 

After three months of using HOLOFIT, he rows for an average of 3h 17 minutes and 39.572 meters per week.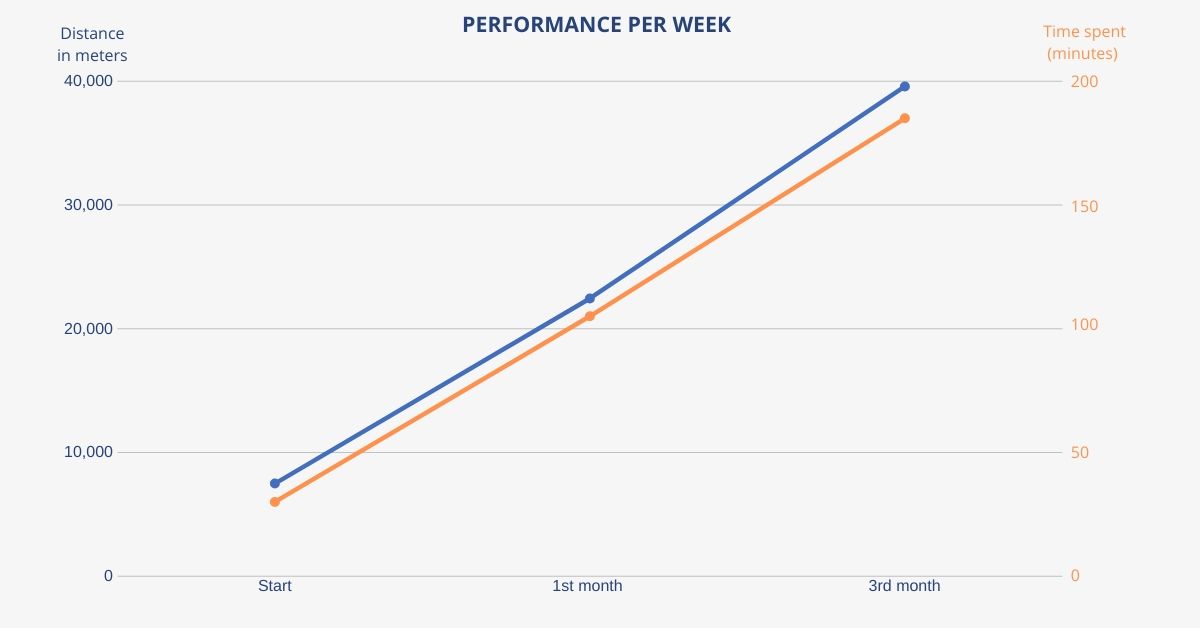 Challenges
Sylvain had been an on-and-off rower since 2008. He used to row regularly, but after a while simply got bored with it or was too busy to find time to do it. 
Whenever he started anew, he had to go through the painful adjusting period which would usually result in a lack of motivation. 
Sylvain realized he needed help. Ideally, the solution to these challenges would make indoor rowing fun, minimize pain and help with motivation. 
 Learning about HOLOFIT, the user decided to give it a chance. 
How HOLOFIT Helped
HOLOFIT was designed as a solution to these problems in the first place. 
Its immersive environments distract from the pain of working out – and this has been scientifically proven. 
University of Kent research found that the reported pain intensity was 10% lower when exercising in virtual reality. On top of that, the time to exhaustion of the VR group was 2 minutes longer on average than the control group. Finally, the University of Georgia found that high intensity cycling was less painful in VR. HOLOFIT takes advantage of these benefits. 
Added value comes from its motivational strategies. 
Our gamification system leans into the competitive human nature by implementing a game-like point system, worldwide rankings and the possibility to train with and compete against others. In this way, the user is always pushed to go further. 
These competitive aspects packed into 11 different VR environments and 5 workout modes completely transform indoor rowing at home into a fun activity users look forward to. 
Sylvain usually warms up in Explore mode while trying to collect as many hidden trophies as possible, works out in our guided training modes (cardio and HIIT) and, once done, checks his results in HOLOFIT mobile companion app where he was especially motivated by climbing up the worldwide rankings. 
Results
The Results have been pulled from Sylvain's Concept2 logbook. 
2008 – 2012 : an average of 11 minutes and 670 meters per week

2017 – august 2019 : an average of 33'22'' and 7.482 meters per week
After purchasing HOLOFIT a drastic change is seen in his weekly averages. 
September 19 – November 19 : an average of 1h48'57'' and 22.440 meters per week

October 19 – November 19 : an average of 3h16'56'' and 39.572 meters per week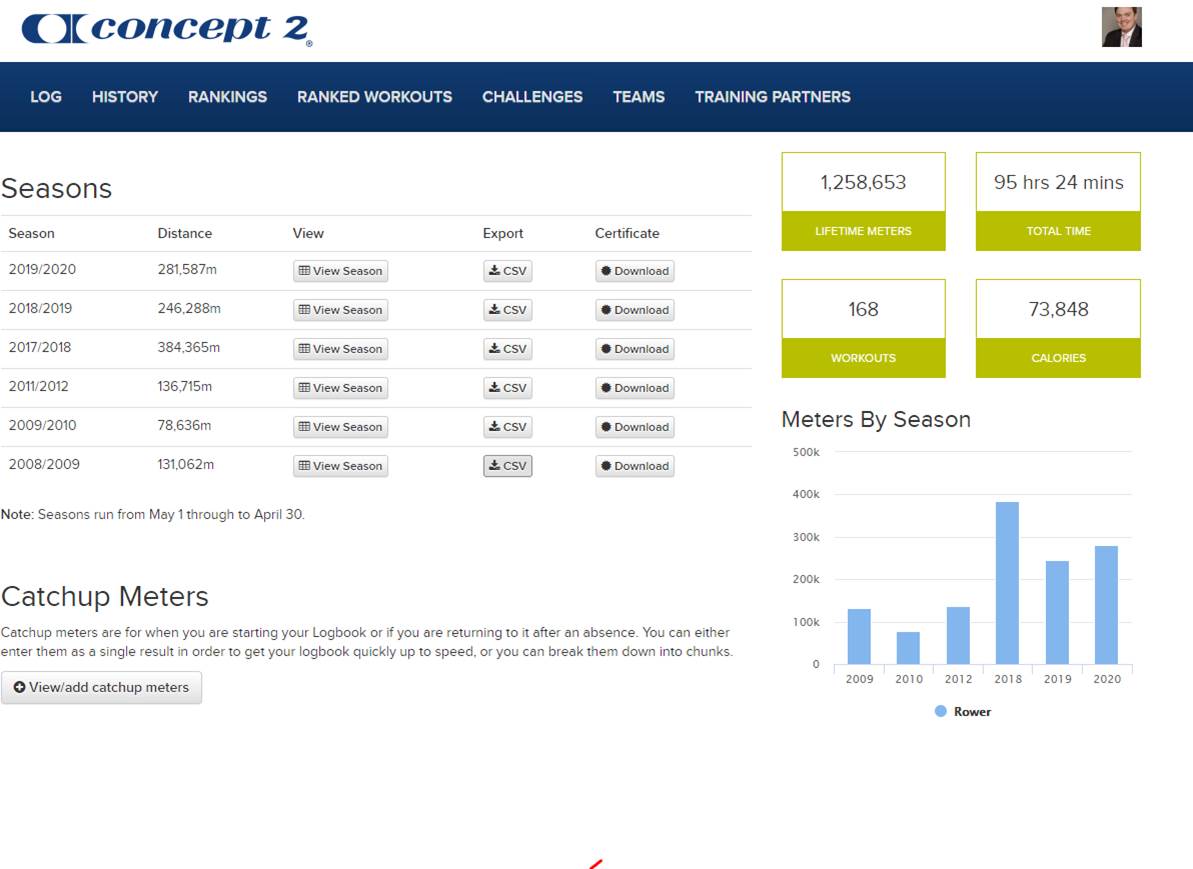 Sylvain is very motivated and excited about his progress. Not only can he see his results improving and that his name is climbing on the HOLOFIT community leaderboard, but he is also happy about his overall fitness and health. 
Want to know how he did it?