Winter is coming.  Meanwhile, group spinning classes around the world are getting canceled due to the pandemic. It's time to go back to indoor cycling at home. 
Whether you use a stationary exercise bike or a bike on a trainer, we all face a similar challenge – It's tough to stay motivated cycling indoors. 
Why? Because it's boring, you are cycling alone and if you're used to cycling outdoors, the wall just can't compare to the sights you witness on your workouts. 
We've all been there. Thankfully, though, there are various tactics that we can use to make our indoor cycling workouts fun, motivating, and even social. 
Today, we'll give you three suggestions that you can use to spice up your at-home cycling workouts.
Entertainment
You've probably already researched entertainment options for home fitness and seen various options with tablets attached to the bicycles. However, you could do this with the phone or tablet that you already own. 
One thing you could do is find GoPro-recorded videos of other people cycling, and cycle with them while enjoying the 2D scenery. You can watch these HOLOFIT VR cycling videos for inspiration. 
Other than that, Netflix would work as a great distraction while you cycle. You can catch up on your TV shows, discover new ones or, to stay on topic, watch cycling movies. 
Stop at Nothing: The Lance Armstrong Story details the story of the renowned cyclist Lance Armstrong where the director talks to his former friends about their experiences. 
In Pedal the World, cyclist Felix Starck films his 18,000-kilometer ride across 22 countries.
Inspired to Ride shows cyclists prepare and compete in the first Trans Am Bike Race, a 4,233-mile race along the TransAmerican trail.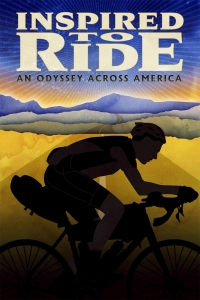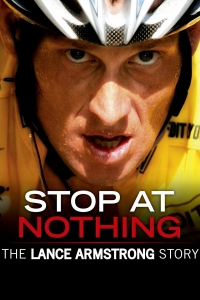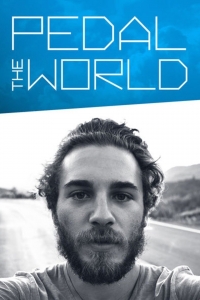 And if watching movies isn't for you, you can always pop your earbuds in and listen to your music. Music significantly improves the quality of your workout. 
Join cycling communities
Humans are social beings so it's no surprise that group spinning classes have been such a hit. Even outdoor cyclists usually cycle in groups. Being a part of a community helps us feel adequate. 
In a community, members support each other, motivate each other, give each other advice, and help push each other further when it gets tough. This is the case for both in-person and online communities. 
When in-person communities aren't an option, it's time to go digital. 
Are you already using Strava? If you've been cycling for a while, chances are that you are already familiar with it. If not, definitely check it out. It might be the biggest online community for cyclists.
Other than that, you shouldn't miss out on various available Facebook groups. Those are the perfect place to make friends with other cyclists, get useful advice, and share your achievements. 
We have our own growing online community on Facebook. It's for anyone interested in fitness, whether to improve their performance, run the marathon this year, or as most of us, just be fit and healthy and live life to the fullest. 
You'll get plenty of advice on how to achieve your goals and hear how others find motivation. Join it today!
Interactive virtual cycling 
Finally, with the expansion of technology, we see different tech options for cyclists pop up every day. Other than the usual 2D distractions, cyclists can now use affordable VR headsets on top of their bicycles for a completely immersive cycling experience. 
HOLOFIT is one of those products with the power to completely transform your indoor cycling workouts, make them fun, motivating, and social. 
You are immersed in amazing VR worlds practically forgetting that you're exercising. You can choose from five different game modes where you try to collect as many points as possible. You can compete in single-player modes, or even race other members of the community in real-time. 
All of your workout data is saved in the HOLOFIT companion app on your phone where you can see your rank on the global leader board, as well as compare your results with other members. 
It's one of the best available workout experiences that will always keep you coming back to your bicycle. If you're curious about it, we offer a free trial so that you can try it for free, with no obligations, to see whether it works for you. 
That would be all for today! And what do you do to make your workouts fun? We'd love to know.