We`re happy to announce that –
The long-awaited Combo Workouts 2.0 are here!
In addition to squats, side squats, log cutting, and punches, we`ve added ball throwing, fruit slicing, and a new, super exciting boxing exercise.
All of these are available in our original HOLOworlds, and you can do them in combination with fitness machine HOLOFIT workouts, or just on their own.
Combo Workouts 101:
Firstly, find a comfortable spot with no objects around you and make sure your Guardian is set to roomscale. Draw as big of a guardian as possible.
Next, open HOLOFIT and click on the TRAIN menu. Combo Workouts are located on the right.
Combo Workouts begin with one random sports activity (Freestyle running, skiing or cycling) that takes you to the exercise platform, where you have to complete a series of bodyweight exercises – squats, punches, and more, and then challenge you with the next sport activity.
The combination of these workouts will push your heart rate up and ensure maximum calorie burn. The workouts come in 5 different levels of difficulty: very easy, easy, medium, hard, and very hard.
If you'd like to find out how to best incorporate Combo Workouts into your routine, check our Combo Workouts guide.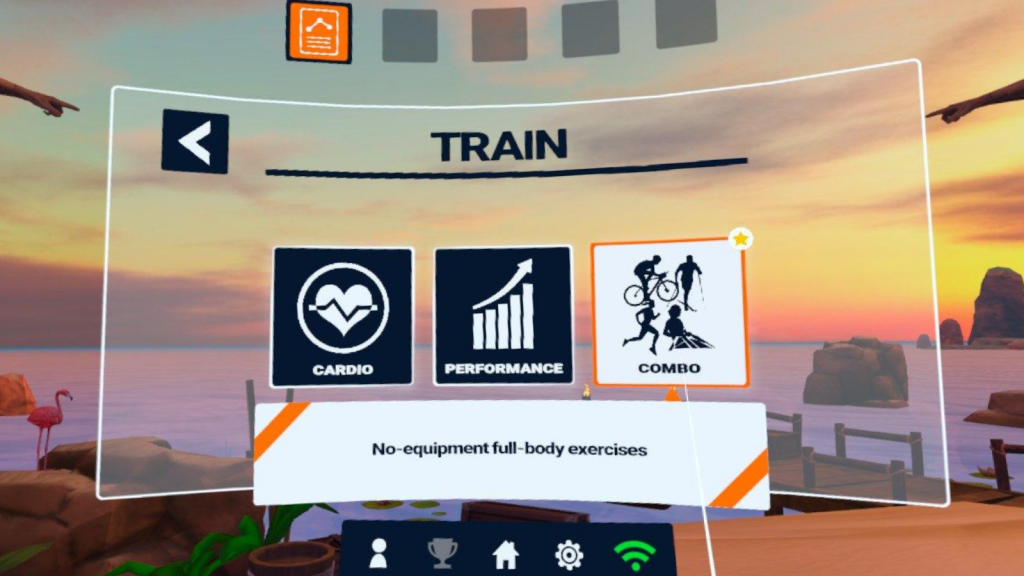 P.S. we also have a new stats screen – once you finish a Combo Workout, the stats screen on the right will include a more in-depth overview of your workout.
What else is new?
HOLOFIT in Spanish and German
¿Te gusta HOLOFIT? Warum probierst du es nicht auf Deutsch?
You can easily switch between languages by opening the Settings in HOLOFIT (the gear icon on the HOLOFIT menu).
Companion App update
Never enough updates and improvements! Here's what's new in the Companion app:
Is the Mysterious key a special or a regular trophy? Have no fear, we`ve marked the special ones green, making it easier for you to keep up with your trophy collection.

We've done our math homework, and the total score you see in HOLOFIT is now shown in the Companion app as well.

The score icon has been changed from a trophy to stars – because your score is the star of the show.

Monthly challenges: The issue with certificate download has been addressed. Feel free to proudly hang them on the wall (or even better –  share them with your friends on social media)!

Rowers rejoice: Rowing speed is no longer re-calculated in the imperial units.

We`ve spruced up the Streaks page with a small touch-up: the calendar has been moved to the center and accompanied by a helpful description at the bottom. Start your streak today!.

Very important: Our amazing logo is now used as the loading icon!

Are the bugs bugging you? We`ve bug-proofed our app with various fixes!
What is the Companion app, how do I get it?
HOLOFIT Companion App lets you track your workouts, follow your progress, keep yourself accountable with streaks, meet new friends, and see how you rank on our global leader board, country-specific leader board, and sport-specific leader board.
It's the perfect motivational tool for those who like statistics and for those who like some friendly competition.
Find the HOLOFIT companion app on Google Play or the App Store and download it.
Log in with your existing HOLOFIT account.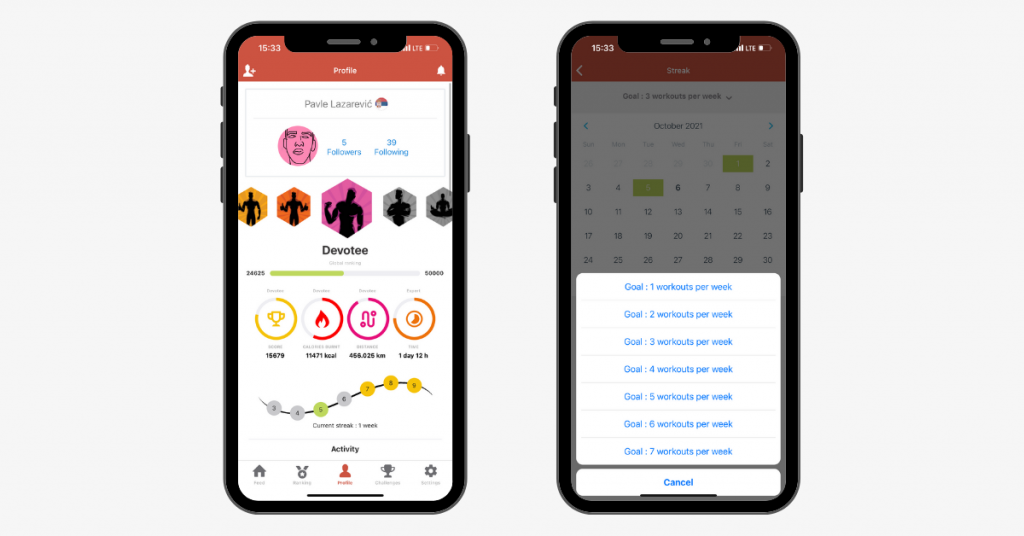 Did you leave a review? 
Your reviews help spread the word about HOLOFIT so we can keep improving the great HOLOuniverse that we have created together.
If you haven't yet left a review on the
Oculus store
, we'd really appreciate it!