The new HOLOFIT update is here! 😍 Here's what we have prepared for you: 
New In-Game UI 
The second part of our user interface rework is done: designed to be more informative, yet take up less space so that you can completely immerse yourself in our amazing virtual worlds. 
Be sure to let us know what you think! 
Special Trophies in Saturn, Snowy Mountains, Cambridge, Babylon & Tropical 
All HOLOFIT environments now have special trophies! 😍 
Head to explore mode, find the special trophies and beat the clock. Remember, these are effort-based, so push, push, push! Can you catch them all?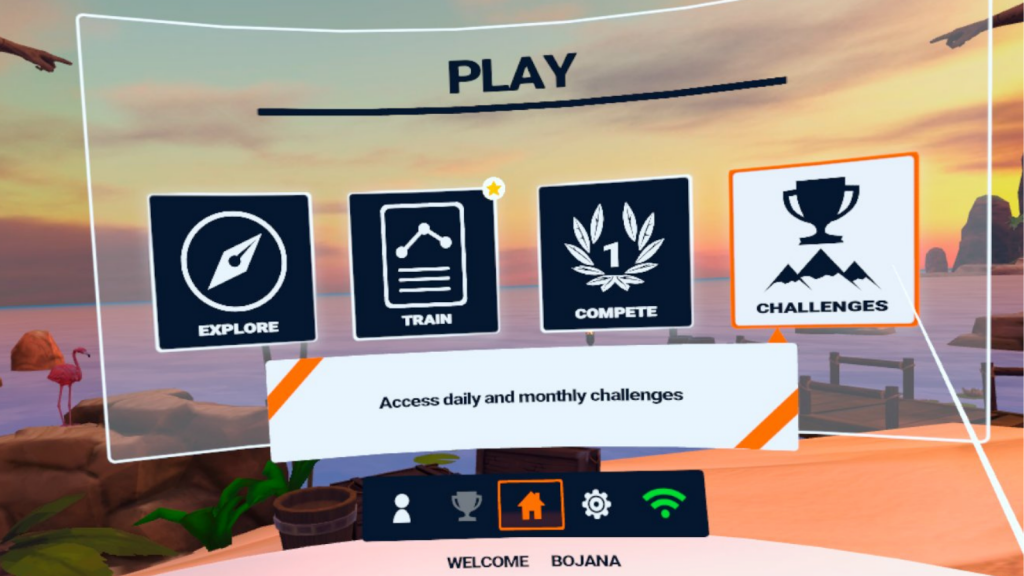 Daily Challenges in HOLOFIT
Have trouble deciding on today's HOLOFIT workout? Try the new daily challenges! 
Every day, you'll receive two new daily challenges, covering a variety of HOLOFIT workout modes and environments. For each daily challenge you complete, you'll get bonus points to help you rank higher. 
Monthly Challenges
Remember our monthly challenges? They have found their new home in HOLOFIT! 
That's right – from now on, you'll be able to participate in our monthly challenges directly in HOLOFIT, and everything becomes automatic. Expect the first challenge really, really soon 😎 
Bugs, fixes & new control selection settings 
Some of you didn't like the automatic switching between controllers and eye-gazing for navigating HOLOFIT, and we heard you! In the settings, you'll now have the option to choose controllers, eye-gazing or automatic switching, depending on what you prefer. 
As usual, this update also features a number of bugs and fixes. 
We have worked really hard on this update, and we hope you like it! Be sure to let us know what you think. 
Thank you for helping make HOLOFIT great 💖
P.S. Expect another update (with a new HOLOWORLD) soon 👀