As far as fitness is concerned, you'll find few things as motivating as seeing your progress, especially once the initial "honeymoon phase" is over and it seems you've plateaued. 
In times like these, it's important that you "measure" your performance. 
In that way, you'll be able to see the slightest improvements and ensure you keep trusting the process, and sticking to your routine, even if the naked eye says otherwise. 
We thought about this when we designed HOLOFIT and came up with our Performance Mode (ex Time Attack), the perfect workout mode to monitor your progress and stay motivated. 
The Performance Mode does this by providing a variety of time intervals during which the user tries to go as far as possible. Once a distance record has been set for a time interval, the user gets to challenge their individual score to see if they've improved or beat other users' results in competitive play.
Read on to find out how to best use it to maximize the effectiveness of your workouts. 
Performance mode 101
Performance mode is located in the

Train Menu

.

You can choose between seven-time intervals:

2min, 5min, 10min, 15min, 20min, 30min, and 60min.

 

Your records are tied to a specific sport

. While rowing, you can only challenge your rowing best, while cycling you can only challenge your cycling best, etc. The same goes for fitness machines vs. Freestyle workouts.

Your top 3 records

for each sport and interval are displayed in the left window. 
You can compete against the three community users closest to your best records. Their stats are displayed in the window on the right.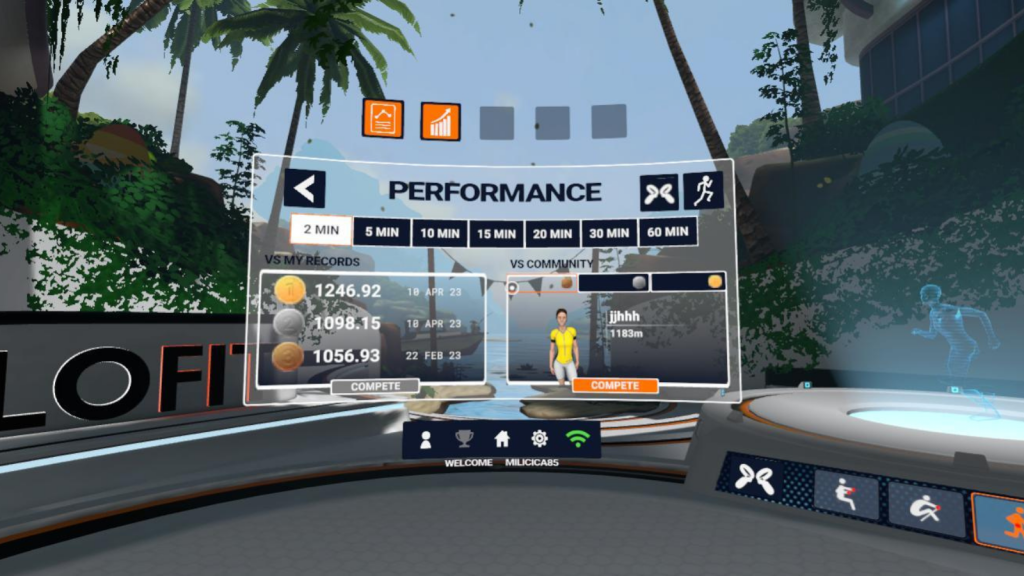 How to use the HOLOFIT VR Fitness Performance Mode for Training
The first time you choose a specific time interval and sport, the distance you've gone will be saved as your best record. 
HOLOFIT will save your three best distances for each of the time intervals available. 
When you challenge one of your records, you'll compete with a "ghost" of that performance in competitive play. 
Beat your records by beating the ghost! You can keep an eye on the ghost, even when it`s behind you, by tracking its progress on the HUD in front of you. 
Beating your past best performance, even if by just a second, is the best indicator of making progress. Here's a pro tip: 
Choose one of the shorter time intervals to work on your sprints and explosivity, and choose one of the longer ones to work on your endurance – both are super important. 
Set your records, and then check back in every two weeks or on a monthly basis. Try to beat those records to monitor the progress you've made in that time. Once you do, you'll feel proud of yourself and it will be much easier to keep at it. A little progress each day adds up to big results.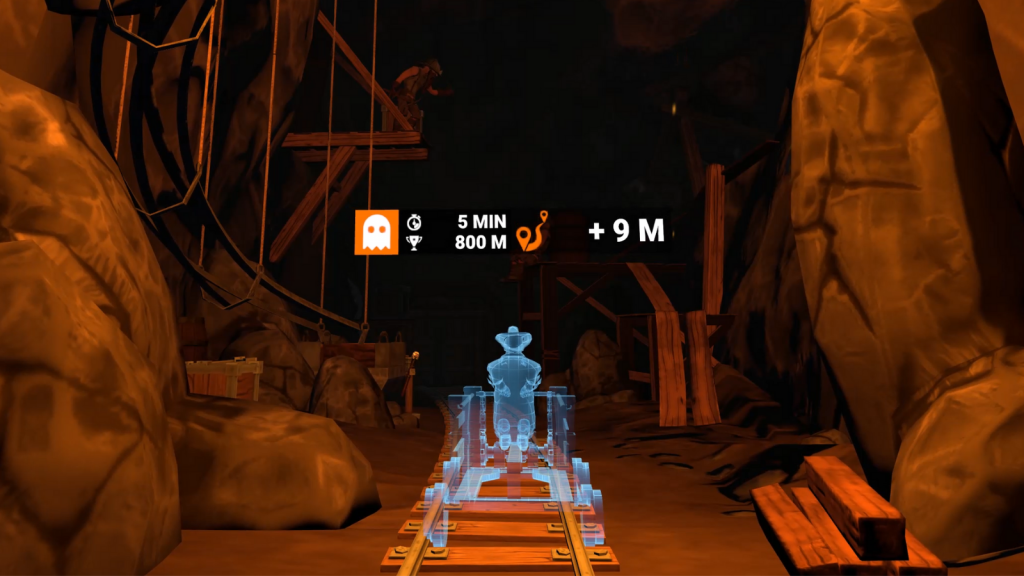 Oh, and you can compete with the community too
If you have a more competitive spirit, you can also try to beat community records. 
Our algorithm will find 3 records from other HOLOFITTERS, which are close to your own, and let you challenge them in a Performance mode workout. 
Compete with the "ghost" of their workout, and do your best to beat them. 
To compete, choose a HOLOFITTER from the community screen on the right, and hit the COMPETE button below. You've got this!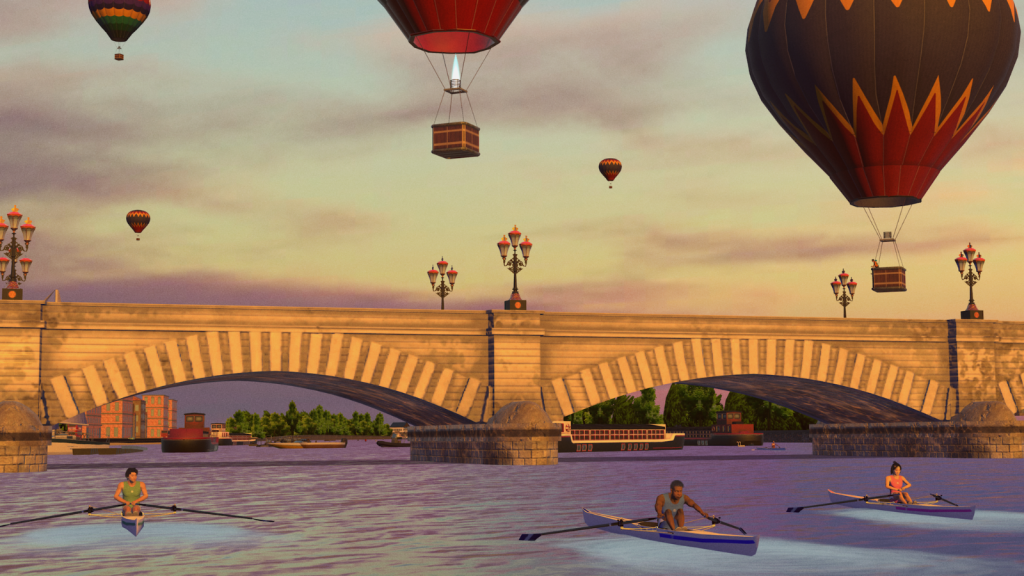 Don't forget
Warm-up: Prior to any intense training it's important to warm up your body to avoid injuries. Spend at least 5-10 minutes doing some light cardio in Journey or Zen mode.

Focus on intensity: Performance mode is all about pushing yourself to the limit. To maximize the benefits of this mode, focus on increasing the intensity of your workout within each time interval. Try to maintain a consistent pace throughout each interval and push yourself harder during the last few seconds to improve your score.

Cool down: Once you complete your workout, take at least 5-10 minutes to cool down and stretch your muscles. This will help reduce muscle soreness and prevent injuries.
Remember, the key to monitoring your progress is to track your performance over time, set realistic goals, and stay motivated. With the app's performance mode and these tips, you'll be well on your way to achieving your fitness goals!