How to register my headset?
1) Run HOLOFIT
2) Click "Try demo"
3) Turn around to see a dashboard. Write down the highlighted 5-character code: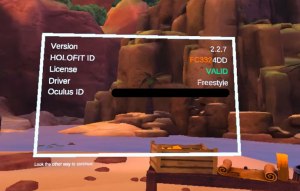 4) Go to myholofit.holodia.com and enter the 5-character code here: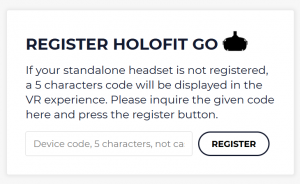 If you run into any issues during the registration process, send the 

5-character code 

to Tech Support.