At the start of each New Year, we start thinking about new beginnings and changes we want to make. And one of the resolutions people most often make is fitness.  Coincidentally, it's also one of the resolutions that's the toughest to stick to – unless you arm yourself with the right tools. 
You won't find many tools better than fun and motivation: both of which we've designed HOLOFIT to help you with. Here's how it does that. 
Travel the world and beyond, all while working out 
15 amazing virtual worlds await your arrival: 
real cities like

Paris

or

San Francisco

, 

historical places like

Babylon

, 

fantasy worlds like

Saturn

or the mysterious

Troglodyte

, 

pleasant natural surroundings like

Tropical

or

Snowy Mountains

, 

worlds based on real sporting events such as

Cambridge

or the

Grand Sablon

desert, 

and our newest addition, the futuristic

Cyberpunk

world of the HOLOFIT universe. 
Immerse yourself in these worlds, try to escape the exploding turtles, collect the various hidden trophies, and forget you're working out. You'll be getting great results in no time!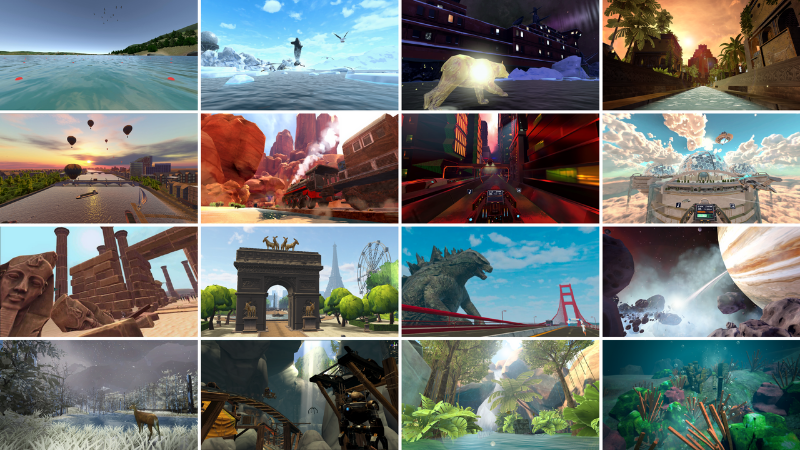 Turn your workout into a game 
You know that game on your phone that you just keep coming back to? This was the thought process we had while building HOLOFIT. 
Today, it offers 6 workouts modes: Journey, Zen Mode, Cardiogoals, Performance, Race Mode, and Online Multiplayer. 
Have fun at your own pace and collect hidden trophies with Journey, follow guided cardio training programs including HIIT with Cardiogoals, or race the ghost of your past best performances, and keep coming back to your workouts.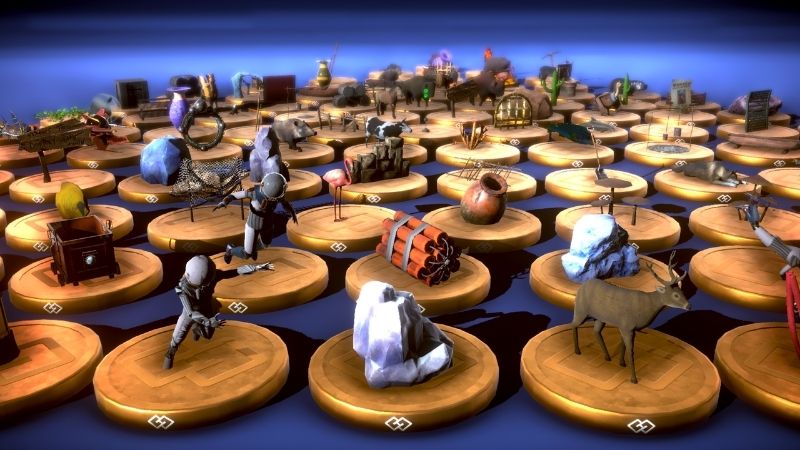 Take part in community-wide challenges 
Not sure which workout you should choose today? Well… You could try solving today's daily challenges? It's a great chance to earn some extra points! 
And then – every once in a while – expect to see exciting monthly challenges! But beware… While fun, they certainly will be challenging. Do you think you can complete the whole thing? Special rewards await those who do! 
Race friends from all over the world
Some things are simply better with friends, so why not race other HOLOFITTERS, wherever around the world they may be? Fun is guaranteed, but getting to that first place won't be easy. We're rooting for you! 
Follow your progress, try streaks and see how you rank on the leader board
Did you know that HOLOFIT comes with a Companion App that you can download on your iPhone or your Android phone? 
It's where you can track your workouts, follow your progress, keep yourself accountable with streaks, meet new friends, and see how your rank on our global leader board, country-specific leader board, and sport-specific leader board.  
It's the perfect motivational tool for those who like statistics and for those who like some friendly competition.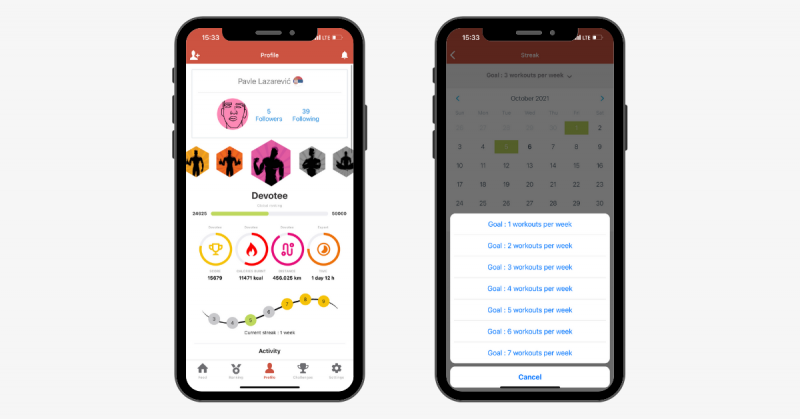 Are you ready to make 2022 the year you reach your fitness goals? For a limited time, you can grab a full year of HOLOFIT 30% off for only $85. Click this to claim your discount! 
If you run into any issues with your HOLOFIT, please don't hesitate to email support@holodia.com