We`ve got a great story to share with you!
Thanks to the Easter bunny himself, the HOLOFIT universe is hosting a special eggvent, featuring new Spring décor and time-limited trophies for your collection.
For all you bookworms out there, we`ve prepared a little sneak peek: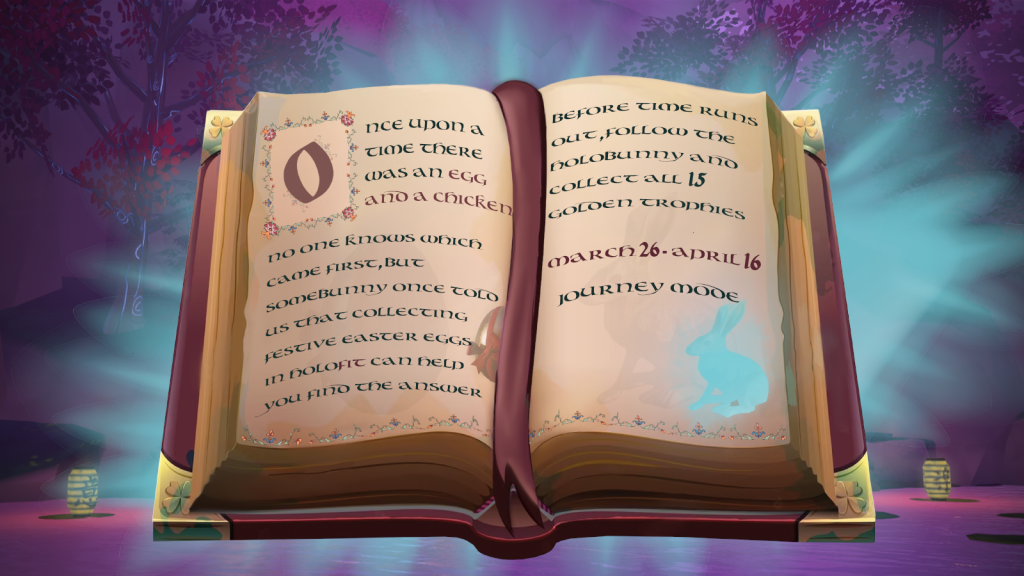 Hidden throughout 15 HOLOworlds (all except Aiguebelette) are golden egg trophies. To find them, just follow the HOLObunny.
You're close to the trophy if you see him doing a binky!
Each golden egg is unique and inspired by the environment. As you fill your trophy basket, pay extra attention to the names and descriptions.
Can you find the mystery fossilized egg, the dystopian Cybegg, or the Golden Riddle Egg before the special event ends on April 16, and the HOLOworlds revert to their original state?
The decorations are available in all workout modes, while the trophies are exclusive to the Journey mode.
P.S. Have you seen the adorable Spring HOLOship? You can use this skin all year round, as it is not time-limited like trophies.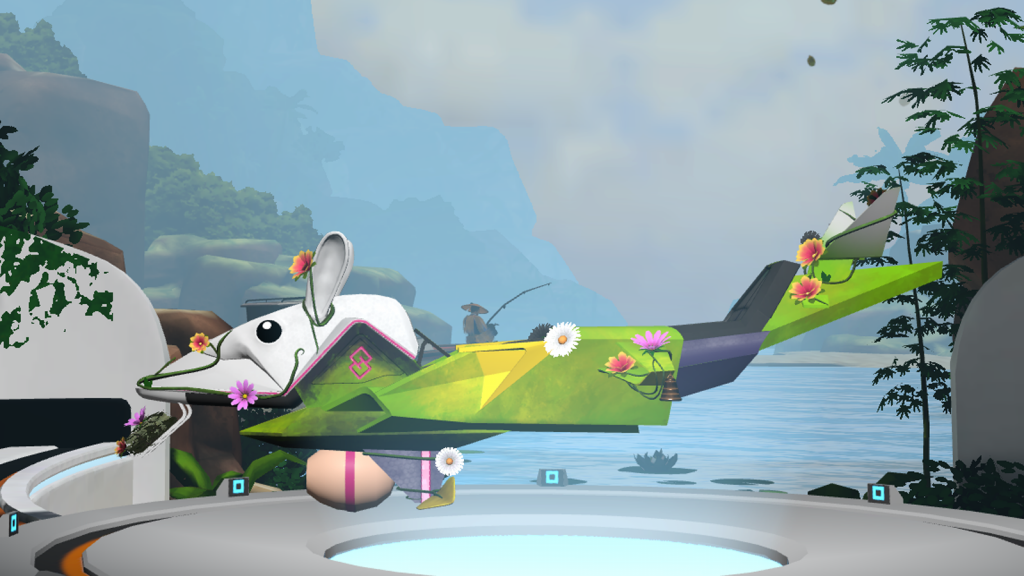 Good luck, and have fun!