Every year Summer comes around and our fitness motivation dwindles down. Working out becomes too hot, too humid, too boring, something you`ll get to next week or right after you get back from the holiday.
Not anymore! Let's break the cycle and refresh our Summer together.
Here are our best tips on staying motivated and consistent, while working out in the hot weather:
Drink up
Suffice it to say, staying hydrated is an obligatory part of your day-to-day life, especially when it gets hot.
With high temperatures, our bodies try to cool down by sweating. This means we are losing more fluids than usual, and risk dehydration.
Water is your best friend! Not only does it keep you hydrated, but it can also prevent headaches, regulates internal body temperature, keeps you awake and energized and helps your muscles perform best! 
However, don't go overboard! Filling your stomach with water before or during a workout can lead to nausea and you`ll have a hard time working out properly with a bloated stomach. Make sure you are regularly hydrating throughout the day, take some water before your workout, and continue sipping on it during the workout. 
Adapt your routine
When fighting the Summer heat, splitting your exercises throughout the day or slowing down is not a step-back! As long as you are active, you`re maintaining your fitness!
One of the problems we face during this season is the relentless heat, which often changes our plans and routines. Those who are used to going outside and working out, might have to rethink things.
Avoid being directly exposed to the Sun from 10 AM to 4 PM, to avoid the harmful UV light and temperature peaks. We suggest working out either early in the morning or later in the evening when the temperature is cooler. 

Wear light-colored and light-weight clothes and never forget the sunscreen!

Move your workouts indoors. Cool down the room you want to work out in, get a fresh towel and a glass of water ready. 

If you are used to long workout sessions, but can`t keep them up, try splitting them and making your routine a bit more versatile. You can mix indoor and outdoor workouts.
Ease up and listen to your body
Don't ignore the signals your body sends you. Pushing yourself too hard can lead not only to health-related problems, but also physical injuries. Know your limits. Stop immediately if you are feeling dizzy, faint, or nauseous. 
The goal is to stay active and healthy! 
When you want to relax and stay active at the same time, we suggest giving HOLOFIT Zen mode a try. This workout mode allows you to be active without worrying about the distance, burnt calories, or your speed!
Zen mode is located in the Explore menu, next to Journey mode.  You'd be surprised at how much better you can feel after a relaxing workout!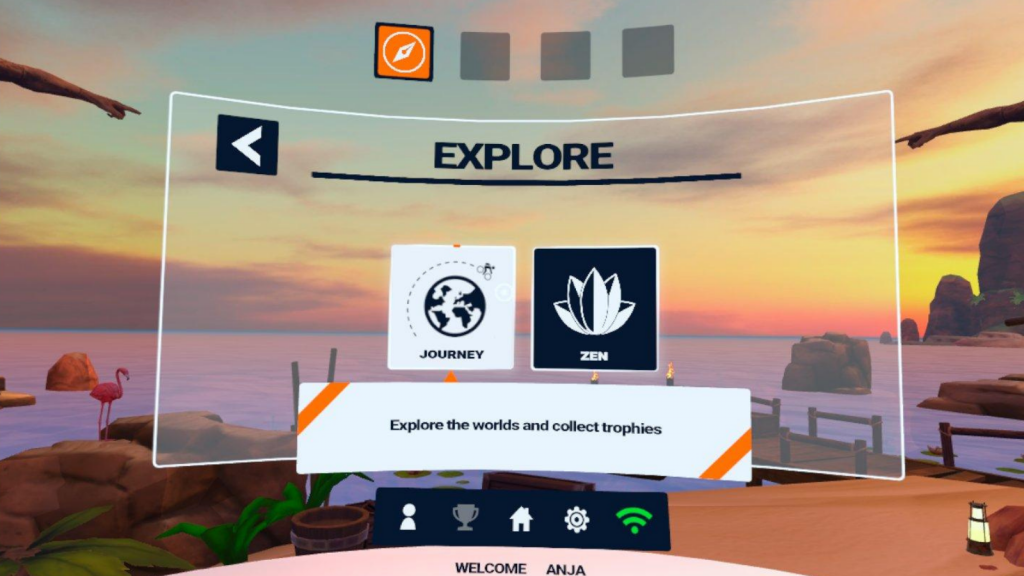 Balance/ Best of both worlds 
Don't let Summer take all your hard work away! It's easy to skip workouts and lose your routine. However, you can still find a balance between exercising and enjoying the season!
Vacation or workout? Why not both! At Holodia, we aim to truly reinvent your fitness experience by turning workouts into vacation and enjoyable activities!
We believe that a fun workout routine is key! Imagine your leisure activity becoming your workout choice. With HOLOFIT, that is exactly what you get!
HOLOFIT offers a variety of immersive HoloWorlds:
Real cities like

Paris

Real sports events like the

Grand Sablon desert

, based on the longest foot race on Earth – a six-day, 251 km (156 mi) ultramarathon through Sahara desert

Imaginary worlds like

Troglodyte

, the fan-favorite HoloWorld full of magical creatures

Nature environments like the serene

Tropical

Environments like

Babylon

that transport you to ancient cities
And 5 different workout modes:
Explore mode

: Enjoy the immersive environments and collect trophies all while working out

Cardio Goals

: Customize your workout according to your needs.Fat burn, cardio or HIIT on the right level for you

Race

: Members get to participate in races with virtual opponents developed to match their individual level

Time attack

: Once a record has been set, improve individual score in competitive play or beat other users' results

Mehrspieler

: Get everyone working together by engaging in small group training or competitions
P.S. We have an ongoing Summer Challenge which you can check out in our Online Community.
The challenge ends on August 13th, 2021. It consists of a monthly workout plan that you can try and complete with other members! In total, there are 12 workouts, 3 for each week of the challenge. The goal is to complete all 12 challenges! So if you haven't already, there`s plenty of time to join in!