In itself, rowing is one of the harder sports out there. When coupled with your "four walls", it goes on to become quite boring and unmotivating as well. So, what can you do?
Diversify. 
Anything repetitive gets old after a while. Find your favorite workout plan, do it every day for 2 weeks and you'll soon find it unbearable. 
That's why we've decided to give you some suggestions on mixing up your indoor rowing workouts. Read through and decide what works for you. 
Exercise regularly, eat well (if you don't have time to cook, find the best meal delivery service for yourself), and you'll start seeing results fast.
Without further ado, let's dive into different ways to make your indoor rowing fun.
1) Classic entertainment 
If you've researched home fitness entertainment options, you've definitely come across many fitness machines with tablets attached to them. But, you can do this with the tech you already own. 
How does rowing while watching someone row on YouTube sound? You could make this very interesting. Compete or simply follow the workout you're watching. Check out one of these HOLOFIT rowing videos for inspiration.
If you're looking for a distraction, Netflix could be a good idea. You finally get to finish that TV show you've been watching, and all while working out. 
"Losing sight of Shore" follows Four women set out to row across the Pacific Ocean, from America to Australia. "True Blue" is about the 1987 Oxford-Cambridge Boat Race and the disagreement the teams went through, and "Row like Pigs" is about the 2003 Dartmouth men's rowing team. Any of those will keep you focused and motivated.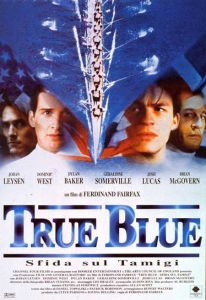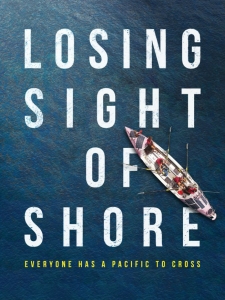 2) Traditional console + logbook
Looking for something simple? Then pay more attention to your machine's console. 
You can use the console to program your workouts, measure your results or even play games, provided that your console comes with them. These are not very complex, but could serve as a minor distraction. 
Furthermore, many machine manufacturers nowadays offer online logbooks (see: C2 Logbook). These are great for tracking your performance, setting goals, or competing with others in the rankings. Alternatively, you could even try 3rd party rowing apps and logbooks.  
Asensei, RowPro, Kinomap and of course HOLOFIT are apps to look for.
3) Different workout routines (+ resources)
If you're sticking to a certain workout routine, it might lead to boredom and a lack of motivation. 
We all need variety! With the abundance of information on the internet today, different rowing workout plans aren't hard to find. 
If you're a video person, Dark Horse Rowing has interesting videos on his YouTube channel. It's great for workout ideas, but also rowing content in general. 
If you prefer reading, there are many blogs and articles online listing various rowing workout plans. Here is a workout plan offered by Concept2 for beginners.
4) COMPETITIONS!
Humans are social beings. That's why boutique fitness group classes are extremely popular and that's why the fitness industry has been experiencing a connected fitness boom! 
On top of that, there's nothing quite as motivating as competitiveness. So, why not take advantage of that?
Trying to beat your own score works great. Trying to break your friend's score is a whole other level, though. It has even been proven that burning more calories is easier when working out with someone you perceive as better.
There are a couple of ways to compete with your friends in "analogue" by using different tracking apps to record your score and then compare. 
However, you can also race your friends virtually from your home rowing machine – even in real time! 
HOLOFIT VR Fitness offers both: you can compete in real-time against other rowers, no matter their location. You can even invite your friends for an online race! Up to 5 competitors can join the online race.
And you can see your progress improving by beating your best rowing time over and over again. HOLOFIT Time Attack allows you to chase the "ghost" of your previous best time at 5 different pre-set distances.
This will for sure make you super focused and help you reach new fitness levels.
To reach your fitness goals quicker, make sure that you have proper rowing form. If you're doing it incorrectly, you might be missing out on the benefits, or even worse, risking injury.