It's time to celebrate: the new HOLOFIT Go update is here! 
Here's what's new: 
New HOLOWORLD: The Grand Sablon 
You asked for longer, more endurance-focused, sporty environments, and we listened – 
welcome the desert of Grand Sablon, our longest and most challenging environment so far! 
Grand Sablon will test your endurance in the toughest of conditions while you explore the great desert and improve your fitness. 
Although it is based on the longest foot race on Earth – a six-day, 251 km (156 mi) ultramarathon through Sahara desert, and is amazing to use for your elliptical or HOLOFIT Freestyle running, it is also a great challenge for rowers and bicyclists that want to test and improve their endurance.
In Version 1 of the Grand Sablon, you will have to go through almost 8 kilometers/5 miles of sand dunes, lush oasis, and surprising Egyptian Sphinx. Version 2 will double this length and is coming to you very soon.
Did you know? The Marathon des Sables was the brainchild of French concert promoter Patrick Bauer who in 1984 traversed the Sahara desert on foot and alone. He covered 350 km (214 mi) in 12 days without encountering a single oasis or desert community along the way.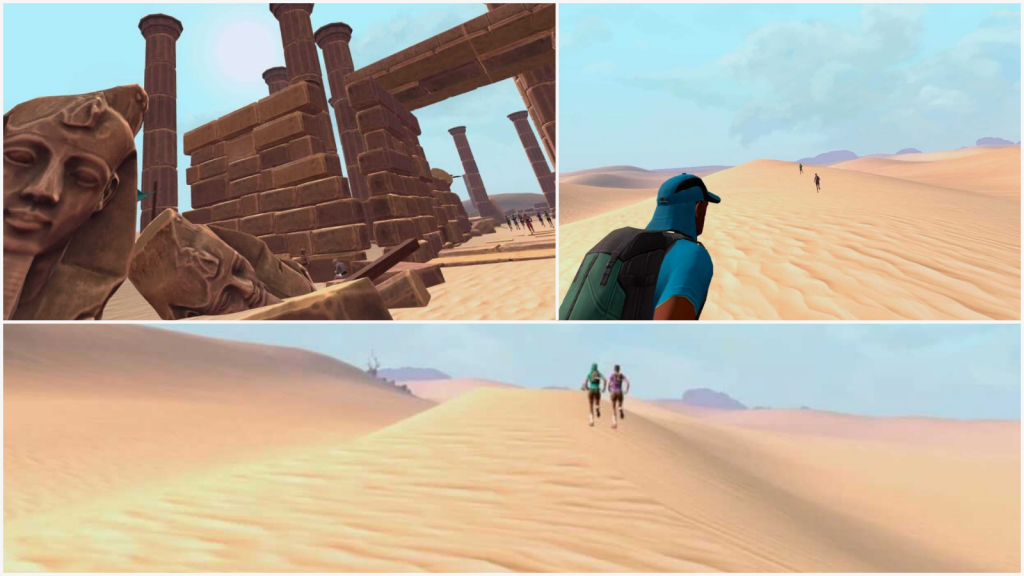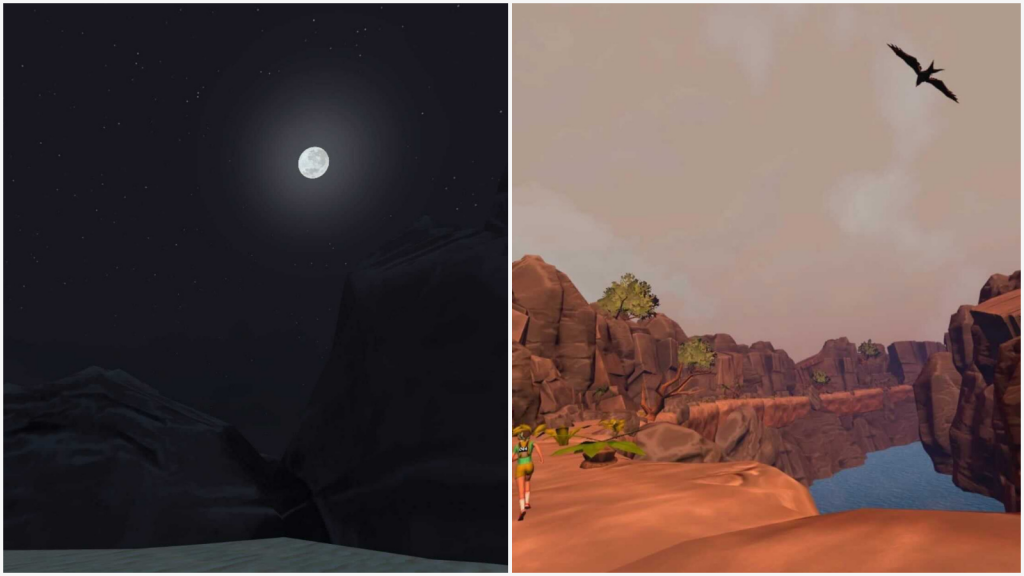 Multiplayer Voice Chat
The first part of our Multiplayer rework is here: the lobby voice chat! 
When you enter the Online Multiplayer lobby and while waiting for the race to start, you'll now be able to talk to your competitors. This will enable you to discuss race length, environment selection, or anything else that is of interest. Please make sure you treat others the way you would want to be treated yourself!
The lobby is, for now, the only point where you can use this feature. Once the Oculus servers allow it, we will enable voice chat for the race end, so you can review your scores, cheer on each other and have fun with your achievements.
More multiplayer updates coming soon!
Lowered CardioGoals Arch Sensitivity 
We've lowered the sensitivity of CardioGoals arches which may have given you problems. You've told us that, in some cases, the arches were "too sensitive". 
We've tested and agreed. Thank you for giving us your feedback on this, we appreciate the help!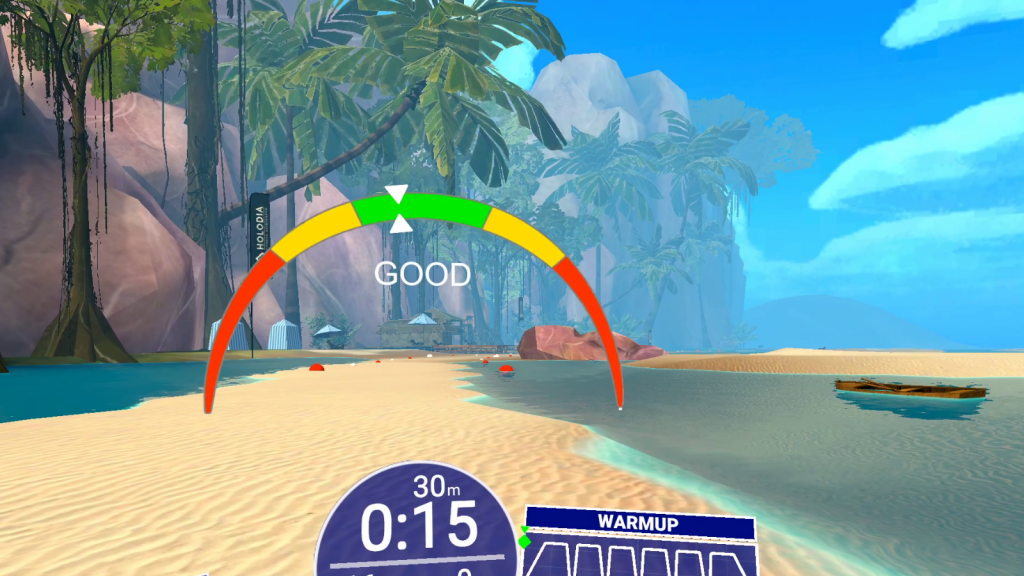 Time Attack Sounds Lowered
As we plan our full Time Attack rework for the next quarter, we wanted to provide a quick fix that many of you asked for: 
The proximity sounds have now been lowered so as not to interfere with your session. 
We'd love your feedback on this, try it out and let us know! 
New Music 
Another month brings around more new songs! 
We've added at least five new songs to each of the playlists. We hope that you enjoy it! 
If you have preferences or genres you would like to hear, just let us know!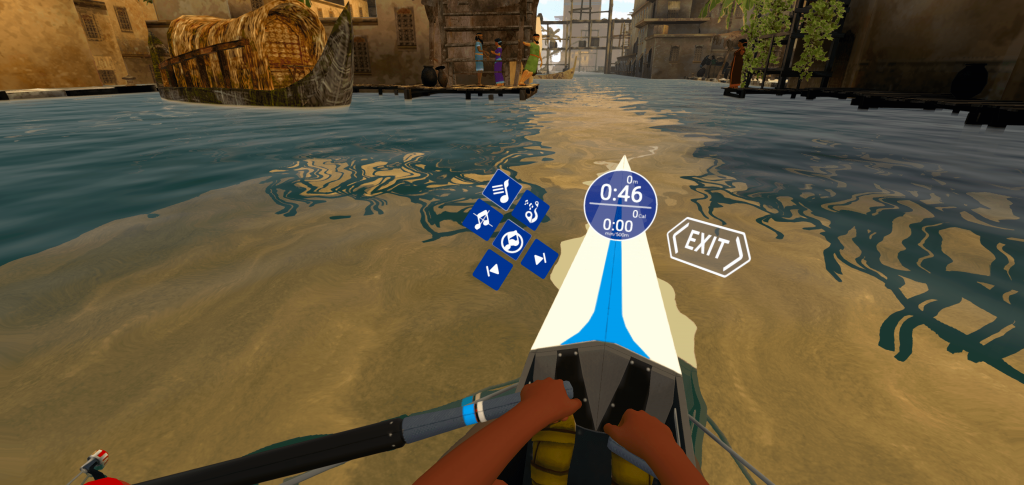 Various Bugs & Fixes
As always, there are various bugs and fixes in this update including the HUD selection jitter and the unlocking of Freestyle for the users who were impacted. 
How to Update
On the following headsets, HOLOFIT should update automatically. And in case you have changed your update settings to manual updates, then simply head to your app library and the update will be waiting there. 
Oculus Quest 1, 2 

HTC Vive Focus

HOLOFIT on Android and iOS 
That'd be all for this update of HOLOFIT. We are already working on the next version, and can't wait to show you what we have prepared!
As usual, we look forward to receiving your feedback on this update! Feel free to reach out to us! ?
P.S. If you haven't yet reviewed HOLOFIT on the Oculus Quest store, please leave a review here. We would really appreciate it as it helps us spread the word about HOLOFIT!
Thank you, and stay HOLOFIT!