It's time for a quick HOLOupdate to address the recent Bluetooth issues and prepare the launch of an exciting special event launching on Tuesday, August 15th. 
💙 Legacy Bluetooth driver fixes 
We've encountered Bluetooth connectivity issues due to recent changes in Meta's update. While Meta looks for a solution, to ensure your uninterrupted experience we've re-implemented an improved the Legacy Bluetooth driver as an interim solution.
Action Required: Please reconnect your machines to establish a stable Bluetooth connection with the improved legacy driver.
🏖️ Ahoy, Summer event 
Get ready for an extraordinarily crabtivating voyage in HOLOFIT's latest: the Summer Event.
It was high tide our HOLOworlds were transformed into a vibrant blend of summer paradise and pirate allure, accompanied by a cast of crabs!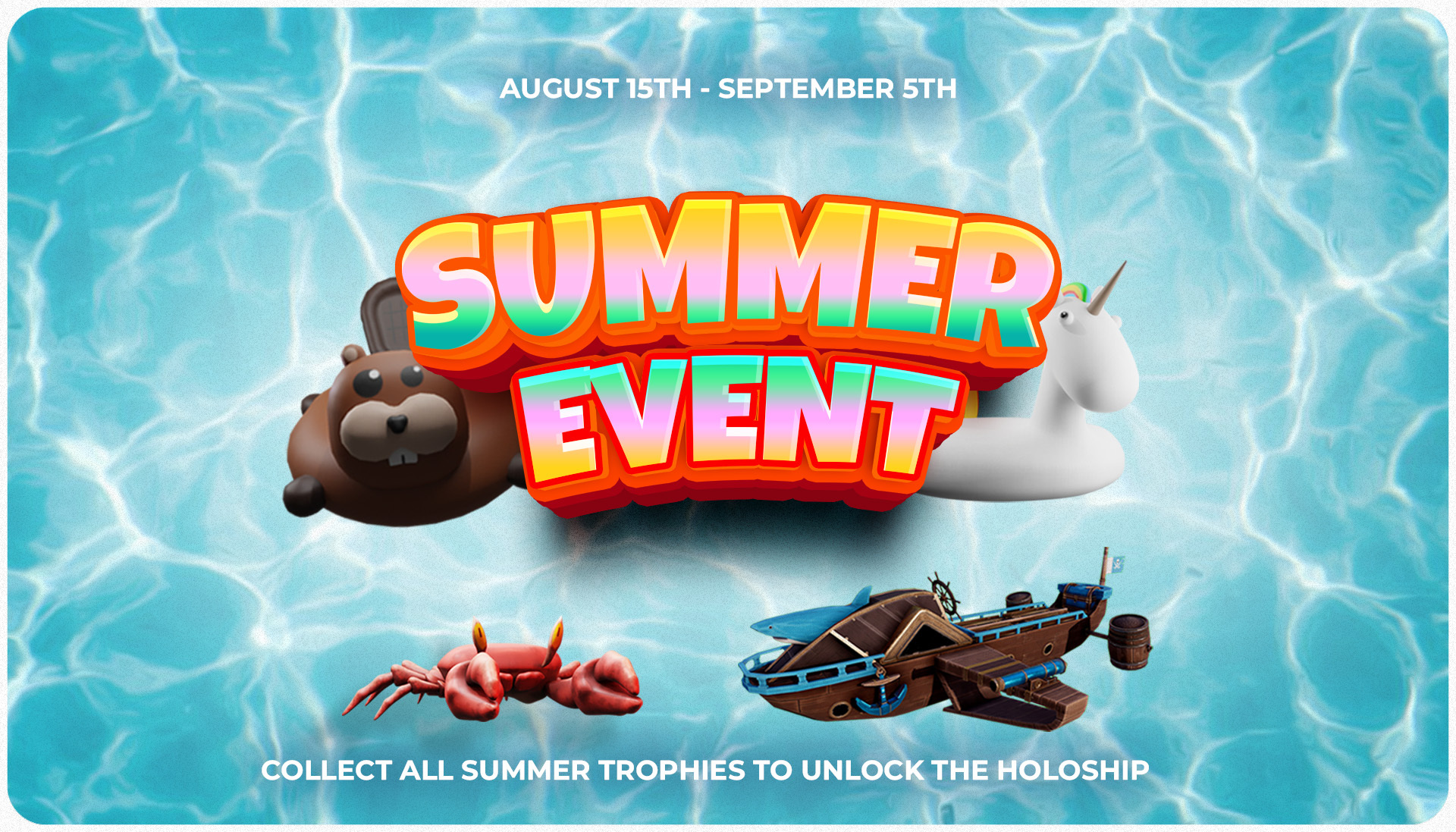 What's the story behind the unexpected arrival of these mysterious crabs? Not so long ago, a fabled pirate captain (and avid Holofitter) known as Captain Fitbeard and his crew stumbled upon a hidden treasure trove.
The pirates, enchanted by the newfound valuable booty, completely forgot about their ship, leaving it up for grabs.
Fate took a twist, and the ship is currently being held hostage by the mischievous cast of crabs. We caught wind of this extraordinary event and took the opportunity to turn it into an unforgettable virtual exploration.
The mission is simple: To get the ship back, Captain Fitbeard needs your help in finding all 16 mischievous crustaceans hiding in the HOLOworlds (all except Aiguebelette). 
Objectives:
Explore the HOLOworlds from August 15th to September 5th.

Find the 16 crab trophies in Journey mode. (All HOLOworlds except Aiguebelette).

Unlock the limited Pirate HOLOship.
Ready? The event launches on August 15th.
🐞 Bug fixes 
As usual, we have addressed numerous bugs in this version, many of which you have reported yourself. Thank you for helping make HOLOFIT great! ❤️
⭐️ Did you leave a review? 
Sharing feedback with the wider Meta community is of great help to us: if you can take two minutes to leave a review, you would make us very happy and help spread the word. 
Thank you so much! 
As always, if you have any questions, we're ready to answer them. 
Thank you for being a part of HOLOFIT,
Team Holodia