Summer is coming to an end so it's high time our workouts picked back up again. 
With that in mind, we're bringing a new round of updates to let you program and personalize your Combo Workouts to your goals.
Even Better Combo Workouts
We're introducing a series of UI and UX improvements to our full-body, no-equipment Combo Workouts to transform your HOLOFIT experience completely.
Combo personalization: In addition to the level of difficulty, you can now select the Combo exercises that you wish to include in your workout. Fine-tune your workout according to your fitness goal, your preferences, or your abilities. Choose between 7 Combo exercises, and create YOUR ultimate workout.

Unsure about your form in some exercises? No problem. We've added a series of instructional messages when the incorrect form is detected.

Hello, haptic feedback! To improve the immersiveness of the Combo exercises, you'll now feel haptic feedback in your controllers as you interact with the virtual world around you.

 Squat depth setting: Hold your position on the first squat to set up your squat depth. This will then be the depth necessary for a squat to register as completed.
Be sure to let us know how the quality of your Combo Workouts has improved with this update! 
P.S. Some whacky things coming to Combo really soon! 
P.P.S. Interested in knowing which exercises you should select for different fitness goals? Stay tuned for a great article on the Holodia blog in the coming days.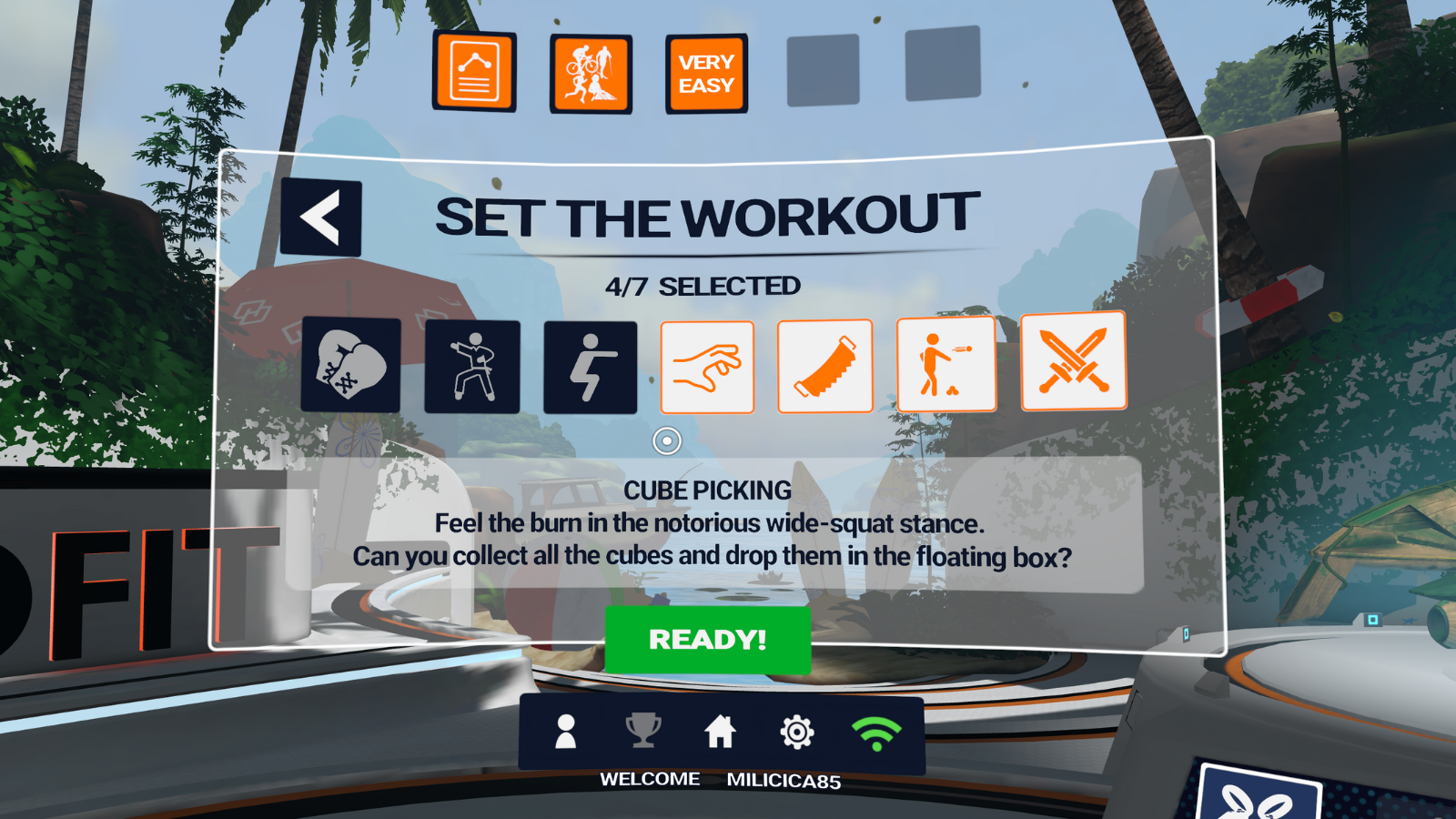 Bug fixes 
As usual, we have addressed numerous bugs in this version, many of which you have reported yourself. Thank you for helping make HOLOFIT great!
Did you leave a review? 
Sharing feedback with the wider Meta community is of great help to us: if you can take two minutes to leave a review, you would make us very happy and help spread the word.