You know the deal. You finally start exercising. You workout for some time, but the results simply aren't there (yet). You then start losing motivation and the majority of us simply give up. 
It happens to everyone. But, not everyone perseveres – and that's what counts. 
Since this is one of the biggest problems both complete rookies and professional athletes experience, we wanted to help solve it.
That's why we've decided to implement certain mechanisms that we refer to as "gamification" into HOLOFIT to ensure our users never lose motivation. Let us take you through it. 
Fitness gamification to increase motivation & consistency
First of all, what is gamification?
Gamification refers to the implementation of game-like systems and mechanisms into an activity, usually with the goal of increasing motivation, persistence, engagement, etc. 
Think about it – when you play games, there is a certain addictive aspect to it. You just have to get back to it to progress to another level or improve your score. 
And what if we applied this to fitness? 
According to a study on the Effect of a Game-Based Intervention Designed to Enhance Social Incentives to Increase Physical Activity Among Families, the participants in the gamification group were physically active significantly more than those in the control group over 12 weeks. 
The participants tracked their daily steps counts after establishing a baseline and step goal increase. However, gamification group could earn points, progress through levels and compete with each other – which proved much more effective. 
That's how we've designed HOLOFIT. Gamification helps you come back to your fitness machine and achieve your desired level of fitness. It's precisely what our community is all about. 
As of right now, HOLOFIT comes with 5 workout modes – explore, time attack, cardio goals, race mode and multiplayer, in addition to the HOLOFIT companion app that translates these incentives to the real world.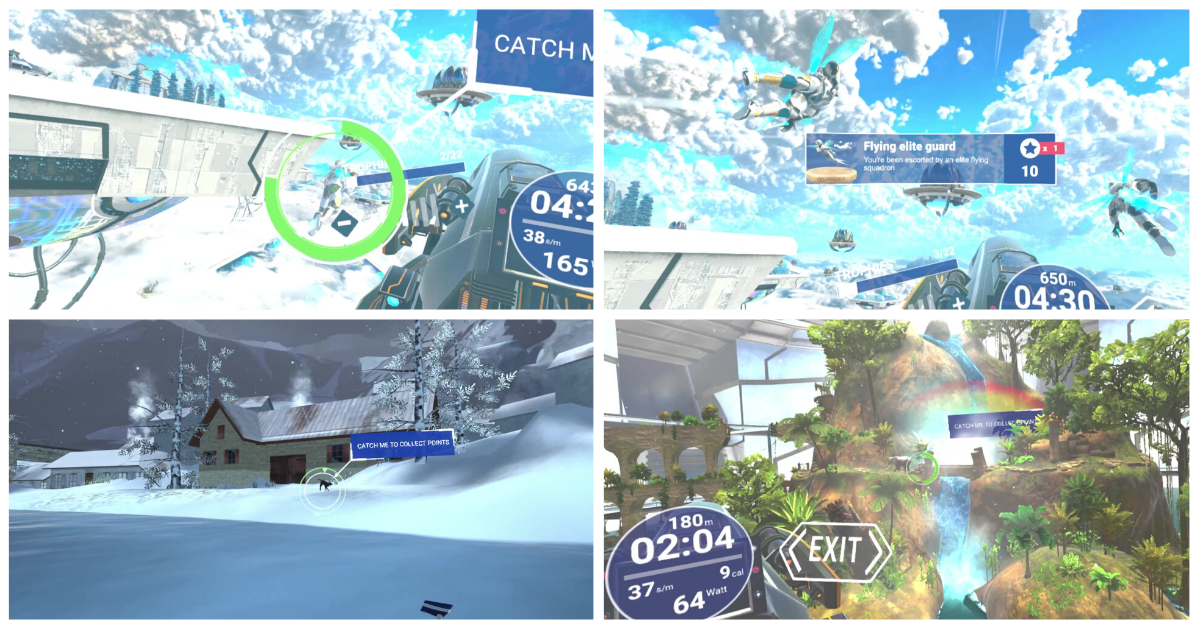 Explore to collect all the trophies
Our "starter" workout mode is perfect for the less competitive person or a HOLOFIT beginner. 
You are free to explore our immersive HOLOWORLDS while collecting all the hidden trophies. But, can you catch all of them? There is only one way to find out. 
Your workouts will sync to your HOLOFIT companion app so that you can check the trophies you caught and how many you are yet to discover. 
Set you record & try to beat it
Once a record has been set in Time Attack (the distance you passed in a certain time), you or others can try to beat it in competitive play. 
What you'll be racing is a blue "ghost" of yourself – so if you see it catching up with you, you'll know that you should pick up the pace to set a new record. 
We guess that you could say you are your own worst enemy?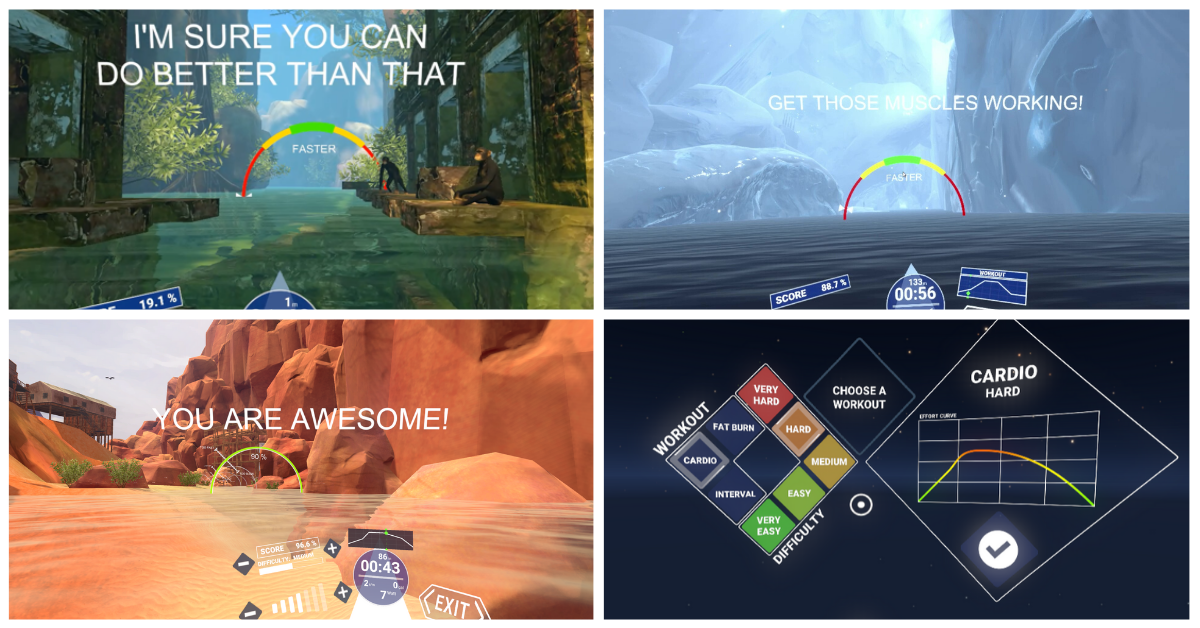 How well can you perform in guided workouts?
Cardio goals are our guided fitness workout plans. You can choose to do HIIT, cardio, fat burn or interval training at the appropriate level of difficulty for you. 
These workouts are based on fitness methodology and we are constantly implementing new ones. 
Once you start training, your pace will be guided by the selected plan and you'll be rewarded a certain amount of points depending on how precise you are. Do you think you could get 100%?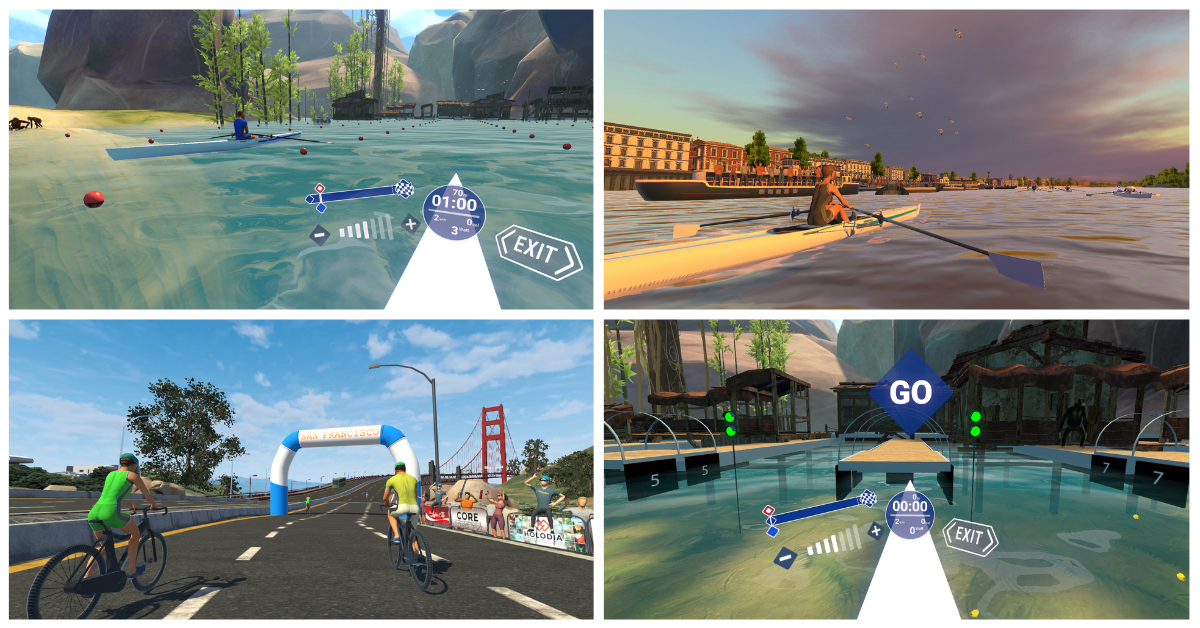 Can you win the race?
Use our online multiplayer to train with or race your friends or other members of the HOLOFIT community. You are not alone!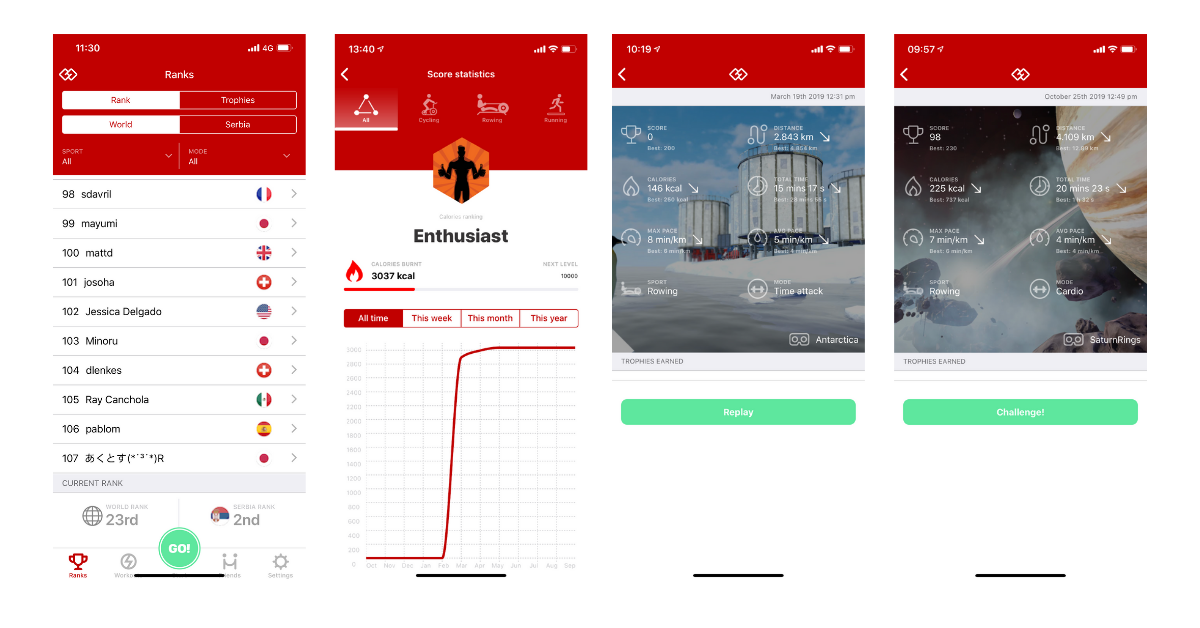 World championship rankings 
Apart from the workout modes in the VR itself, we've made sure that you are stimulated in the real world as well. That's what our HOLOFIT companion app is for. 
In addition to getting to track your workouts, your progress through different levels, etc, we've included a worldwide ranking system. You also get to follow other users that you can challenge to a competition. 
How do you think you'll rank?