In order to get the best out of your HOLOFIT workout and Concept2, you can easily record your sessions thanks to Concept2 Online Logbook.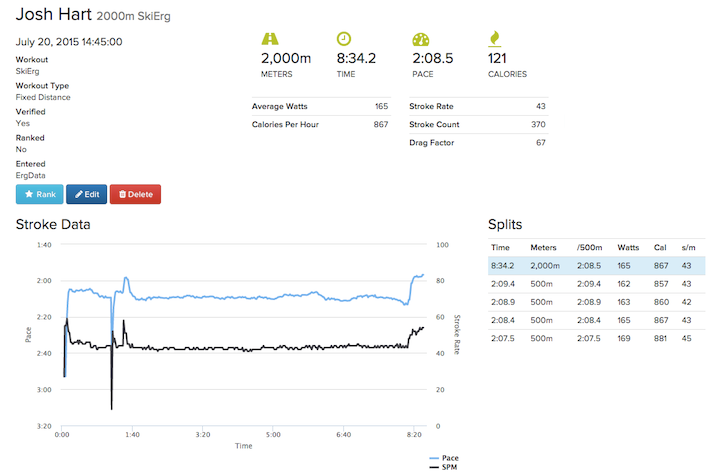 To see your results in Concept2 Online Logbook, there are a few things you need to set up first. We`ll take you through them!
These are the essentials:
Concept2 rowing or cycling machine

VR Headset

HOLOFIT

Concept2 Online Logbook
HOLOFIT and Concept2
Cycling
HOLOFIT works with any indoor bike, you just need to attach a cadence sensor to it to get started!
However, Concept2 Bike Ergs now work directly with HOLOFIT! We've tested the Bike Ergs, and enabled your C2 PM5 Bike Erg to work with HOLOFIT without the need for an additional cadence sensor.
Rowing 
HOLOFIT is also compatible with various rowing machines, among them the Concept2 PM5. In case you have a different version of a Concept 2 rowing machine, you can also use it with HOLOFIT in Freestyle mode.
Here's everything you need to know about setting up HOLOFIT on your rowing machine: https://www.holodia.com/vr-fitness-blog/how-to-set-up-holofit-on-your-rowing-machine/ 
Skiing
We are currently testing the Concept2 SkiErg and it should soon be available on HOLOFIT!
Concept2 Online Logbook
With the Concept2 Online Logbook you can keep track of your workouts with workout summaries and statistics, which enable you detailed workout analysis.
ErgData
ErgData is a free app that can be downloaded to your iOS or Android device and it connects to the Performance Monitor of your Concept2 machine. Once it's connected, it displays all the workout data and uploads it directly to the Concept2 Online Logbook.
In order to connect the devices, you need a special Lightning USB-B cable. You can find more information on the official Concept2 website.
Computer connection
Another option is to skip the ErgData app and use the Concept2 Utility to connect a PM3, PM4 or PM5 directly to your Computer. This option requires a generic USB cable that has a Type B plug on one end for plugging into the PM, and either a Type A or Type C plug on the other end for connecting to your computer.
Concept2 Utility
This is a free software available for download on the Concept2 website, which serves as a connection between your Performance Monitor and the Concept2 Online Logbook. In order for it to work, you need internet connection.
For more information check the official Concept2 website.
We recommend checking out a video from one of our members, who uses HOLOFIT with the Concept2 Online Logbook to record and keep track of his rowing workouts!
Finally, if you have your Oculus Quest and want to give HOLOFIT a try,
claim your 7-day free trial
! 
Stay HOLOFIT!