The summer is long over and the cold days with plenty of indoor workouts are awaiting.   
We've been working hard to make those workouts even better for you and have a number of new developments to share. 
The biggest one is having made HOLOFIT compatible with all indoor bikes! 
HOLOFIT is now compatible with all indoor bikes
HOLOFIT's compatibility list has always been long – but, we've just made it infinite, as far as indoor bikes are concerned. 
By using a cadence sensor, you will now be able to ride any indoor bike with HOLOFIT! 
You can buy the sensor with your HOLOFIT Go to easily set up everything out of the box. The sensor comes in at $30. 
Do I need a sensor with my bike?
If your bike supports the FTMS Bluetooth protocol, then no – you don't need the cadence sensor. You can connect HOLOFIT directly to your bike. There are a couple of indoor bike producers that we know work with HOLOFIT without the sensor – Body Bike, Star Trac, TechnoGym recumbent bike…
In any other case, you have to get the cadence sensor. 
How does it work?
The cadence sensor monitors the pedal rotation. All you need to do is attach the sensor to one of the pedals on your bike. 
After connecting HOLOFIT to the sensor over Bluetooth, as soon as you start riding, your workout data is transferred into HOLOFIT. 
Can I buy the cadence sensor through Holodia?
Yes! In your ordering process, just check add the cadence sensor and you'll be able to find it in your package!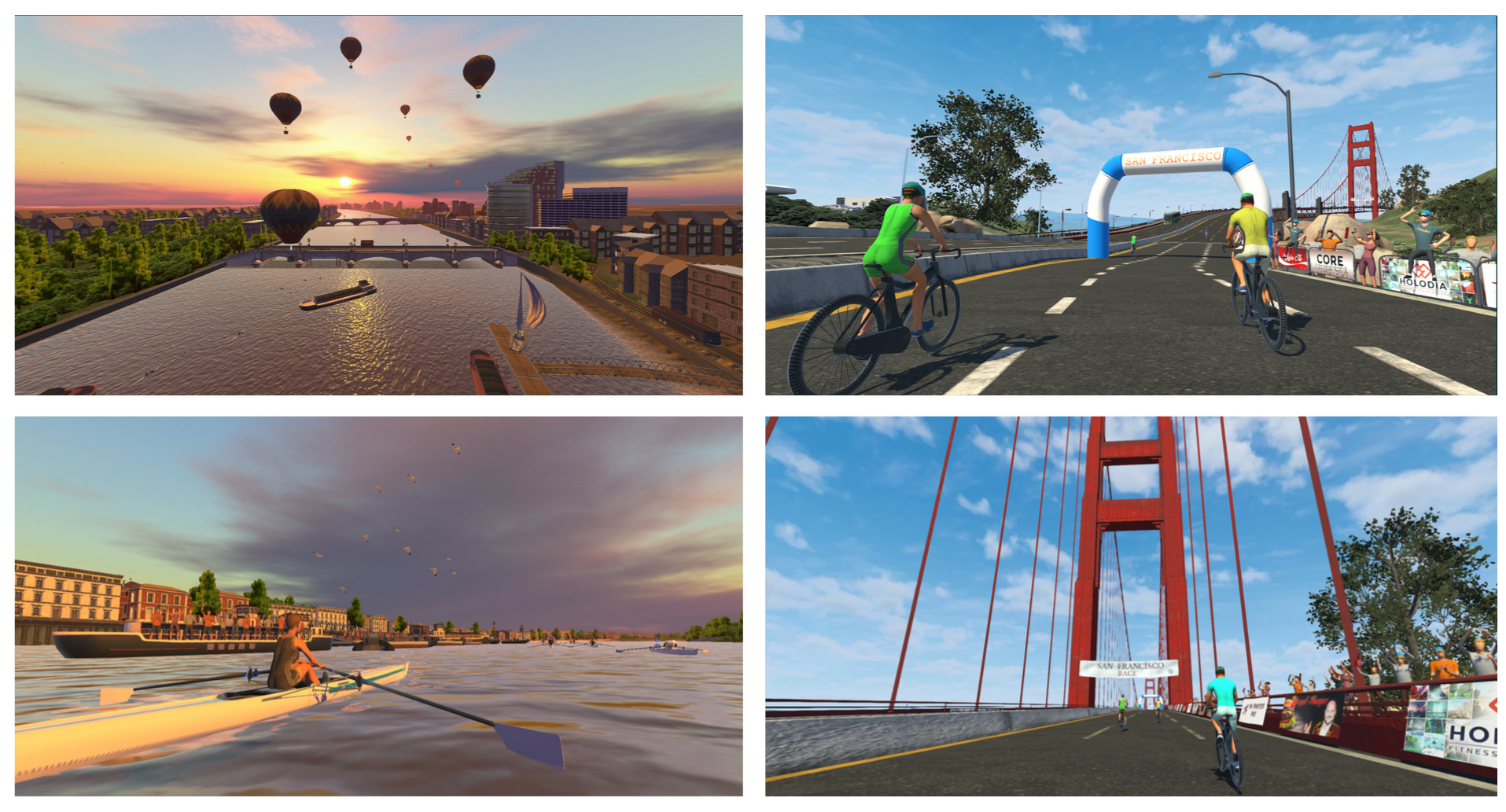 Realistic sports racing VR environments out soon
We have a new set of realistic sporting environments coming up! 
Users will now be able to participate in rowing races at Aiguebelette, one of the World Rowing Championships locations, at Cambridge or in bike and running races in San Francisco. 
If there are any other realistic events that you would like to have in VR, don't be shy and let us know! 
For anything you might need, we're always available at sales (@) holodia.com