2022 was a great year for HOLOFIT – and you're a big part of that, so thank you! 
2023? Expect it to be even better! Development plans for the next year have already been set into motion, so let's properly say goodbye to this past year by looking back.
Let's take a look at all the exciting additions to HOLOFIT in 2022:
Environment Maps, Rarity System for Special Trophies, and a little surprise
Each HOLOworld got its own map, accompanied by the total length of each map and an illustrated point of entry, so you can't get lost when exploring the HOLOworlds!
Moreover, we've upgraded our special trophies with a rarity system:
Finally, The Surprise me button was launched, giving you the ability to randomize your workout options, and let HOLOFIT choose which of our 16 HOLOworlds you'll work out in!
Aurvangar HOLOworld
Welcome our 15th HOLOworld, a sequel to the Troglodyte, and further inspired by Nordic mythology. Aurvangar is a perfect mix of fantasy, nature, adventure, and signature HOLOFIT surprises.
Witness the magnificence of the former dwarf kingdom, their halls overflowing with gold and silver, and watch your step or you might literally drown in treasure! Beware, you might be in for another surprise at the very end…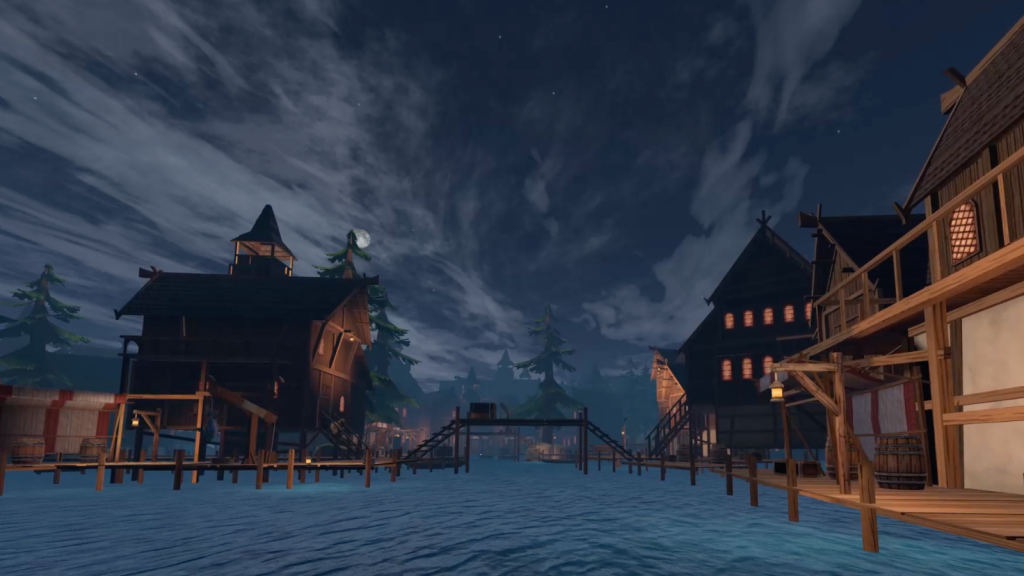 Personalized Monthly Training Plan
Whether you are looking to tone up and stay active, lose weight, or improve your endurance or overall health, HOLOFIT can help you on your fitness journey.
We've created a series of personalized workout plans for you, according to your fitness goals. To get your monthly training plan, you only need to fill out our short quiz.
First Special Event – Easter Hunt
In addition to our existing content and challenges, we introduced special events, one for each season. 
These events represent crossovers, limited-time occurrences where fun characters and objects appear throughout the HOLOworlds. Accompanied by amusing trophies, these events motivate you to explore the HOLOworlds and bring a breath of fresh air to our environments.
To make the Easter season more fun, we hid 14 Easter egg trophies – one in each HOLOworld (excluding Aiguebelette).
Each Easter egg was unique and inspired by the environment. Those that managed to collect them, can find them in the Companion app under achievements.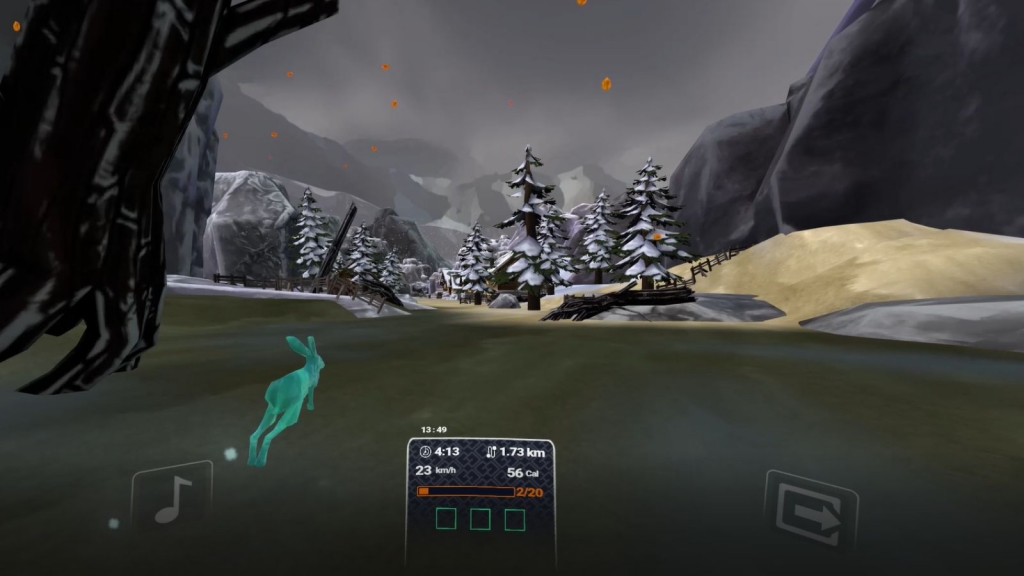 New HIIT Training Options
In addition to the 15-min HIIT workout, HOLOFIT now features 5, 10, 15, 20, 30, and 40-min HIIT workouts. 
It may take a workout or two to identify the right length and difficulty level for you, but once you do, stick with it, keep increasing the intensity as you progress, and the results will come!
Land Ahoy: Tropical Remaster
The first-ever HOLOFIT environment got a total rework!
The once-deserted tropical island revealed its well-hidden gems: 
The genius island folk have found a way to cohabit on an island swarming with crocodiles and strange aquatic creatures. They've even managed to befriend the very dangerous and aggressive hippos!
Your task: Follow the blue parrot and find out what is hidden behind the luscious greenery.
We launched our WeFunder campaign 
The HOLOFIT crowdfunding campaign officially launched and you can still become a part of HOLOFIT for as little as $100! 
This has been brewing for a long time…..ever since we launched on the Oculus platform our members have asked us: can we invest in your company? Sometimes it was because they saw the opportunity to get in on the exploding VR fitness market and earn good money, other times it was out of pure love for the product we made: HOLOFIT.
The campaign will stay live for a little while longer, and you can find more info on how to become a part of the fitness metaverse on our pitch page on Wefunder.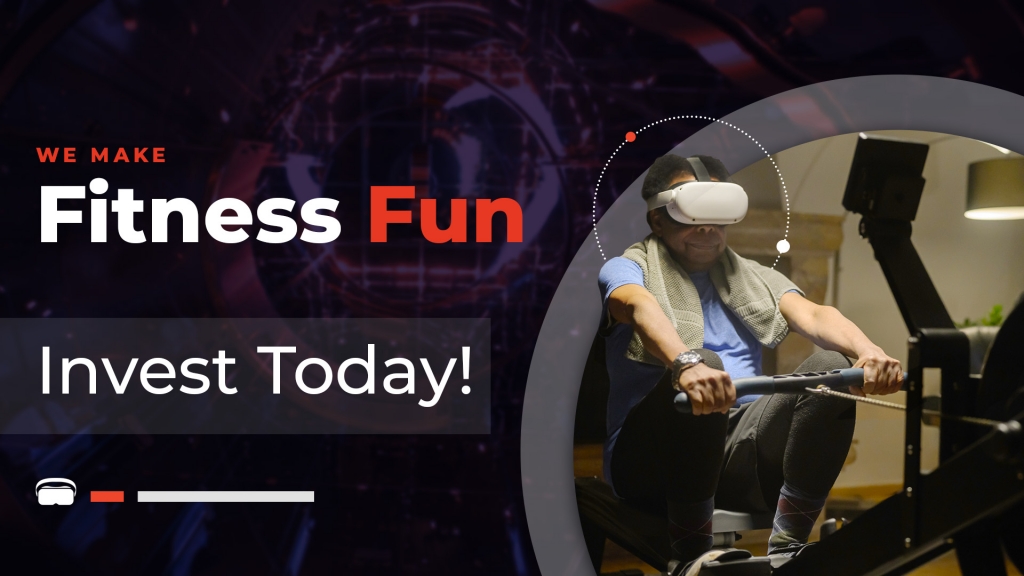 Combo Workouts 2.0
In addition to squats, side squats, log cutting, and punches, we've added ball throwing, fruit slicing, and a new, super exciting boxing exercise.
All of these are available in our original HOLOworlds, and you can do them in combination with fitness machine HOLOFIT workouts, or just on their own.
Be sure to check out our tips on how to best integrate the Combo Workouts into your VR Fitness routine! 
Halloween Special Event
HALLOFIT or HOLOFIT??
It seems a spell was cast on the HOLOuniverse this spooky season, allowing for a coven of wicked witches to raid the HOLOworlds! 
To make sure their mischief was successfully managed, 13 of them hid in Journey mode, and the only way they would leave is if all of us worked together and caught the witch trophies! 
Those that managed to collect them, can find them in the Companion app under achievements.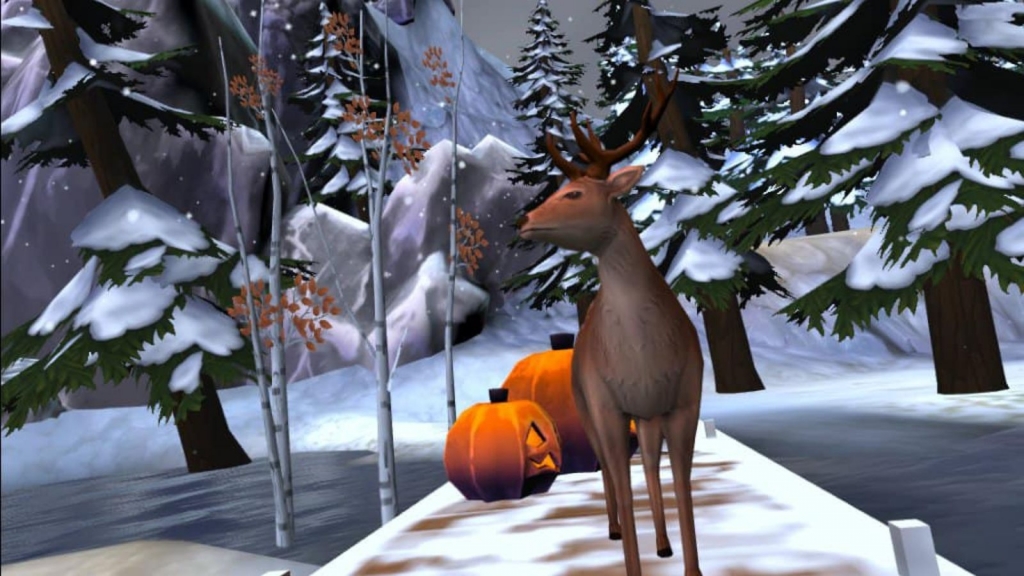 Nihon HOLOworld
Welcome, brand new HOLOworld – Nihon! 
Visit a Far East land and discover ancient rune stones that tell a story of an old magic that humans need so desperately today. 
Nihon's legend says that whoever can collect the rune stones can open the hidden sanctuary of an Ancestor Spirit, and in doing so, bring peace to the world. If you push yourself far enough you'll find the stone symbols and complete the mission.
Did you know? Aside from being a unique environment content-wise, Nihon also offers a whole new gameplay experience! This unique gameplay is accompanied by a backstory that only the most devoted athletes will get to the bottom of. Make sure to keep your eyes and ears open, as even the smallest details may play an important role in unraveling the mystery that is Nihon.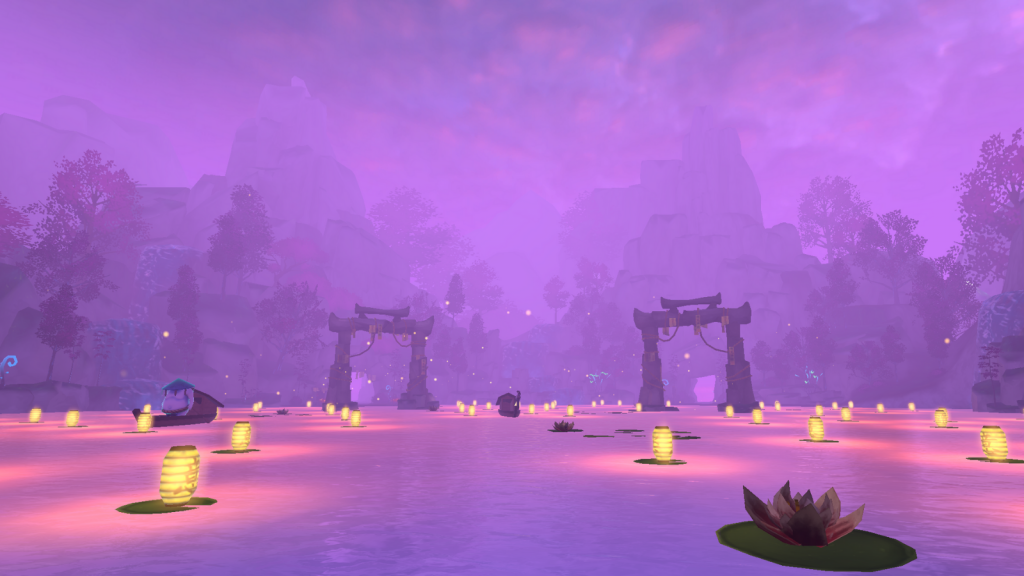 Winter Wonderland Special Event
The last special event of the year is a Winter Wonderland-HOLOuniverse crossover, with a jolly waddle of penguins that brought the festive spirit, prepared a fun Holiday playlist, and scattered 15 trophies across the HOLOworlds.
Can you find Danny Defeeto, Gunter, Julius Freezer, and all the other penguins? Don`t forget to check your penguin trophy collection in the Companion app under achievements!