You`ve started working out with HOLOFIT but aren't sure which workout would be best for you?
Have no fear – our online personalized training plan is here!
Whether you are looking to tone up and stay active, lose weight, improve your endurance or overall health, HOLOFIT can help you on your fitness journey.
To begin with, let's take a quick tour of HOLOFIT and find out all the benefits of VR workouts:
HOLOFIT on fitness machines
HOLOFIT uses beautiful VR content and gamification to transform the boring cardio fitness machine experience into something you'll always look forward to.
You can upgrade any stationary bike, elliptical or rowing machine. No matter the model, your fitness machine can easily become VR-ready with HOLOFIT. 
Cycling in HOLOFIT
Cycling is a great low-impact cardiovascular exercise for your legs and core.
HOLOFIT will simply connect to the bike and transfer your workout data into virtual reality. Your movements on the bike will be perfectly synced as you cycle around one of many HOLOWorlds available on HOLOFIT.
Bikes with FTMS Bluetooth will connect directly to HOLOFIT. Bikes without FTMS Bluetooth just need an additional cadence sensor.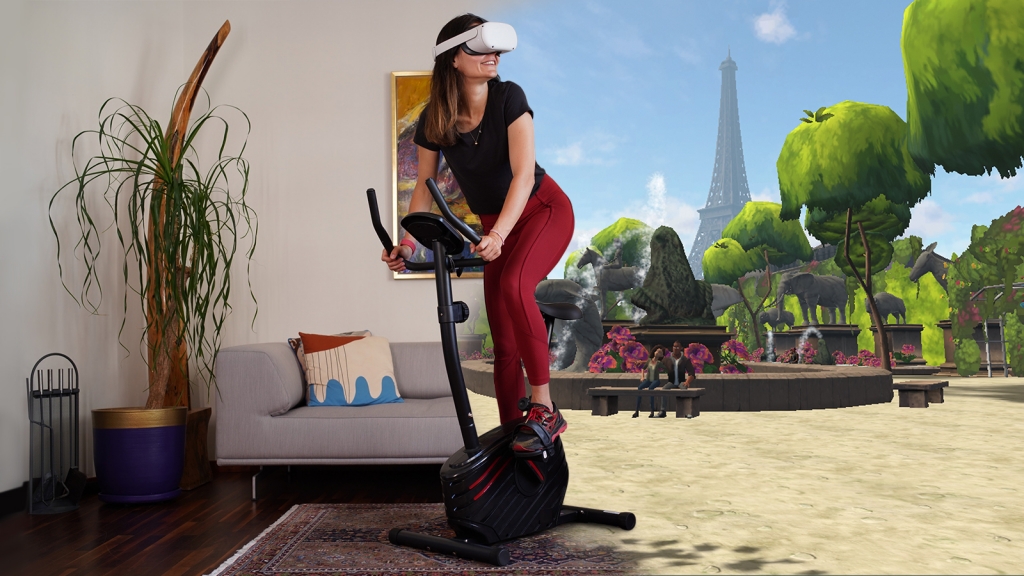 Running in HOLOFIT
Elliptical machines are some of the most effective cardio fitness tools. They come with fantastic health benefits, and they are the perfect starting point for beginners.
They are a great weight loss tool and VR on top of them serves as a great motivational tool that pushes you to always run further and come back to it to progress to another level.
Like bikes, ellipticals with FTMS Bluetooth will connect directly to HOLOFIT. Ellipticals without FTMS Bluetooth just need an additional cadence sensor.
Rowing in HOLOFIT
Indoor rowing is a fantastic tool that enables you to activate 80% of your body's muscles while staying low-impact on your joints. You'll be working your legs, core, back, shoulder, and arm muscles all in one workout. 
FMTS-Bluetooth rowing machines such as the Concept 2 PM5, WaterRower with SmartRow, StairMaster HIIT Rower, TechnoGym SkillRow, and Whipr Rowing will connect to HOLOFIT directly over Bluetooth and transfer to it all your workout data. If you have a non-Bluetooth rower, then use HOLOFIT on it in the simple rower mode that syncs your movements with VR based on the back-and-forth rowing motion of your headset. Either way, fun is guaranteed!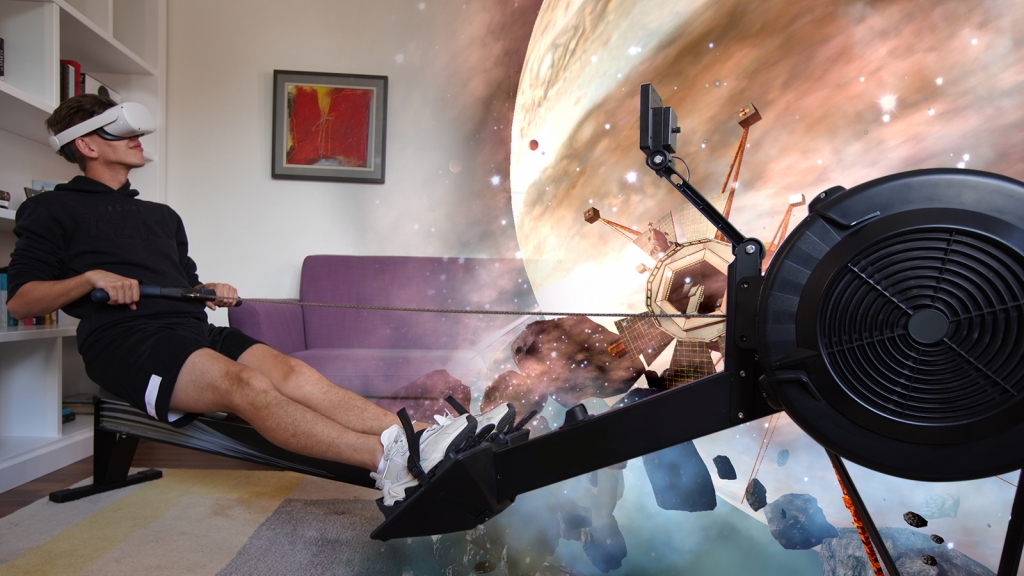 HOLOFIT without a fitness machine
If you own one of the Oculus Quest headsets, you can use the HOLOFIT Freestyle mode without a fitness machine: you'll be using the Quest controllers to do a series of bodyweight workouts to simulate rowing, running, skiing or cycling, as well as our combo workouts that include boxing and squats and ensure your whole body is activated.
Workout modes
HOLOFIT offers you 6 different workout modes, including guided training programs, each of them catering to your fitness level! 
No matter if you are using a fitness machine, or working out in Freestyle mode with your controllers, you'll have access to all 6 modes: Journey, Zen Mode, Cardiogoals, Performance, Race Mode, and Online Multiplayer. 
Have fun at your own pace and collect hidden trophies with Journey, follow guided cardio training programs including HIIT with Cardiogoals, or race the ghost of your past best performances, and keep coming back to your workouts.
HOLOworlds
15 amazing virtual worlds await your arrival: 
real cities like

Paris

or

San Francisco

, 

historical places like

Babylon

, 

fantasy worlds like

Saturn

or the mysterious

Troglodyte

, 

pleasant natural surroundings like

Tropical

or

Snowy Mountains

, 

worlds based on real sporting events such as

Cambridge

or the

Grand Sablon

desert, 

the futuristic

Cyberpunk world of the HOLOFIT Universe

, 

and our newest addition, the mystical

Aurvangar,

inspired by Nordic Mythology.
Immerse yourself in these worlds, try to escape the exploding turtles, collect the various hidden trophies, and forget you're working out. You'll be getting great results in no time!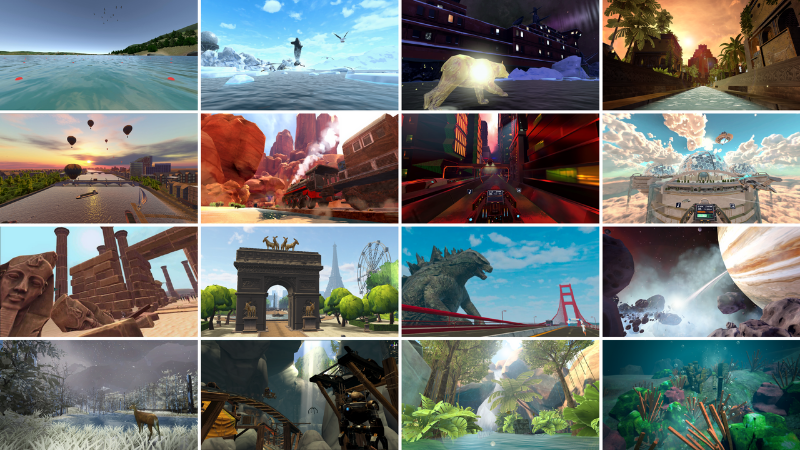 And now that you know what you're in for, let's create a personalized workout plan for you, according to your fitness goals.  To get your monthly training plan, you only need to fill out our short quiz.