Whether you are an avid cyclist or simply enjoy the workout you get out of it – indoor cycling gives an amazing workout. However, for most of us indoor workouts tend to get boring. 
After a few weeks, you start lacking motivation, fun and an immersive experience of cycling just about anywhere else beyond the four walls you know so well. 
This is where VR cycling comes in. 
Take your indoor workouts to the next level
Did you know that any bike can be transformed into a VR-ready machine, no matter the brand or how old it is? If you have a Peloton bike or Zwift-compatible bike, why not upgrade your workouts to the next level?
Introducing –
HOLOFIT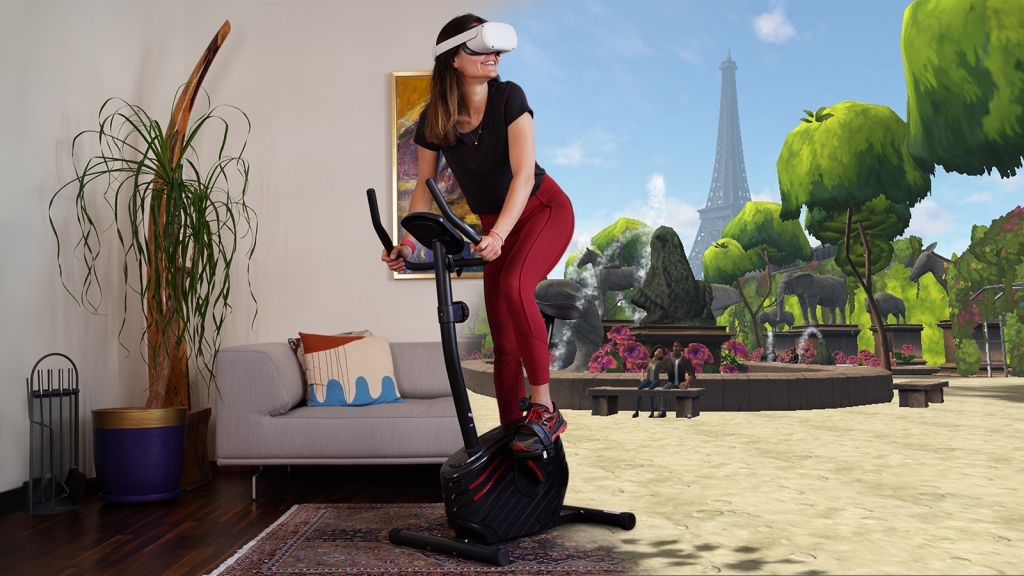 HOLOFIT is a VR Fitness App, guaranteed to transform your workouts into an immersive, fun and motivating experience.
HOLOFIT works with all stationary bikes, including your Peloton or the bike you use for Zwift.
To get started, you`ll need:
HOLOFIT works with all stationary bikes.
To work with HOLOFIT, your bike will need to send workout data via Bluetooth. 
For Peloton, we recommend getting a cadence sensor from Amazon. 
For Zwift, you most likely already have a cadence device or an FTMS bike trainer. Those should work with HOLOFIT perfectly.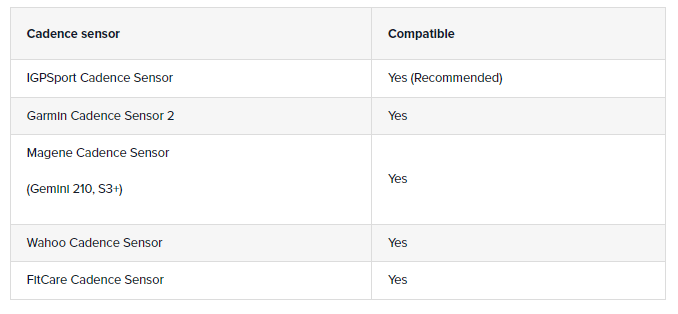 Currently, the Oculus Quest 2 has the best quality/price ratio on the market. It starts at $299, and you can get it on the official Oculus website or source it in a store locally. Check their official website for more info. 
Choose between the monthly (9.9€ / $11) plan, and the (108€ / $120) yearly plan and start your 7-day free trial. Cancel anytime.
Why HOLOFIT?
HOLOFIT cycling has many advantages over traditional indoor cycling. 
Not only does it offer you versatility in content and workout options, but it can also be used with all elliptical machines, rowers and for no-equipment bodyweight skiing or boxing exercises. With a HOLOFIT membership, you get the whole package to ensure you activate your whole body. 
HOLOFIT offers immersive workouts that stand out and keep you motivated thanks to gamification and attention to fitness.
You can:
1. Cycle in 6 workout modes:
Journey, Zen Mode, CardioGoals, Performance, Race Mode, and Online Multiplayer. 
Have fun at your own pace and collect hidden trophies with Journey, follow guided cardio training programs including HIIT with Cardiogoals, or race the ghost of your past best performances and keep coming back to your workouts.
2. Work out in 15 amazing virtual worlds:
real cities like

Paris

or

San Francisco

, 

historical places like

Babylon

, 

fantasy worlds like

Saturn

or the mysterious

Troglodyte

, 

pleasant natural surroundings like

Tropical

or

Snowy Mountains

, 

worlds based on real sporting events such as

Cambridge

or the

Grand Sablon

desert, 

the futuristic

Cyberpunk world of the HOLOFIT Universe

, 

and our newest addition, the mystical

Aurvangar, inspired by Nordic Mythology

.
Immerse yourself in these worlds, try to escape the exploding turtles, collect the various hidden trophies, and forget you're working out. You'll be getting great results in no time!
3. Stay motivated with Daily and Monthly Challenges
Each day that you log into HOLOFIT, you'll receive two new daily challenges. Can you complete them and earn bonus points? 
And every couple of weeks, we'll challenge you to a monthly challenge: a full month of structured workouts to make sure you reach your goals in no time. 
4. Use HOLOFIT Companion App
Keep track of your workouts, follow your progress, keep yourself accountable with streaks, meet new friends, and see how your rank on the global leader board, country-specific leaderboard, and sport-specific leaderboard with the HOLOFIT Companion App.
5. Race friends all over the world
Some things are simply better with friends, so why not race other HOLOFITTERS, wherever around the world they may be? Fun is guaranteed, but getting to that first place won't be easy.
6. Be part of an amazing online community
Get to know other HOLOFITTERS, get motivated, arrange workouts and discuss anything fitness related.
Ready to take that next step and give HOLOFIT a go?