HOLOFIT is not just a regular fitness app. How so?
We make fitness fun! Our goal is to provide you with an immersive and gamified workout experience, in order to increase motivation and consistency. The are numerous ways in which we achieve this:
Original content
Our team has constructed a whole virtual universe with 16 (and counting) environments known as HOLOworlds. Some are inspired by real cities and sport events, others by amazing natural environments or fantastic imaginary places. Each environment is a loop, with several entry points for you to start your workouts.
In spite of the variety of HOLoworlds, there are distinct elements that they all have in common – breathtaking flora, quirky characters, hidden references, and wacky trophies. Have fun exploring!
Nihon HOLOworld
Did you know that HOLOFIT recently welcomed a brand new HOLOworld – Nihon?
Unlike any other HOLOworlds, this one has a new and unique gameplay, accompanied by a backstory that only the most devoted athletes will get to the bottom of. Make sure to keep your eyes and ears open, as even the smallest details may play an important role in unraveling the mystery that is Nihon.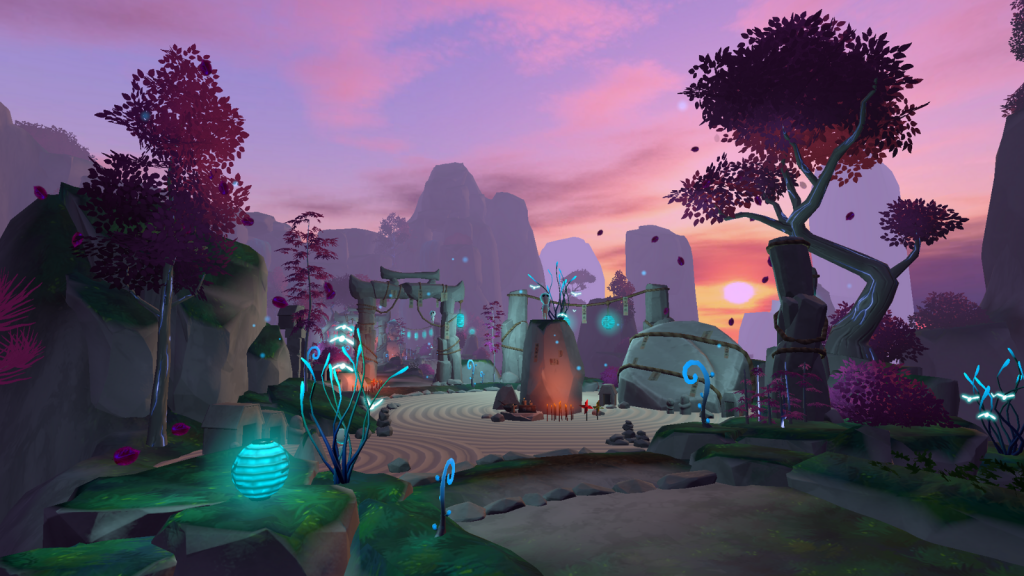 Diverse game modes
6 workout modes: Journey, Zen Mode, CardioGoals, Performance, Race Mode, and Online Multiplayer. 
Have fun at your own pace and collect hidden trophies with Journey, follow guided cardio training programs including HIIT with CardioGoals, or race the ghost of your past best performances, and keep coming back to your workouts.
Motivating challenges
Our Challenges are the perfect way to maintain your fitness routine!
Every day, you'll receive two new

daily challenges

, covering a variety of HOLOFIT workout modes and environments.

Every month, you`ll get a new, unique

monthly challenge.

Each challenge has a topic and is your personal coach, so you have nothing to think about: just pick up your headset, head into HOLOFIT, and try to complete your next task in the challenge.
Special events
In addition to our existing content and challenges, we recently introduced special events, one for each season. 
These events represent crossovers, limited-time occurrences where fun characters and objects appear throughout the HOLOworlds. Accompanied by amusing trophies, these events motivate you to explore the HOLOworlds in Journey and Zen mode and bring a breath of fresh air to our environments.
Winter Wonderland special event
It`s a Winter takeover! The newest HOLOFIT special event has begun on December 15, 2022, and lasts until January 4, 2023.
It is a Winter Wonderland-HOLOuniverse crossover, with a jolly waddle of penguins that brought the festive spirit, prepared a fun Holiday playlist, and 15 trophies across all HOLOworlds except Aiguebelette, which is the only non-gamified environment. 
Can you find Danny Defeeto, Gunter, Julius Freezer, and all the other penguins? They are waiting for you in the Journey mode!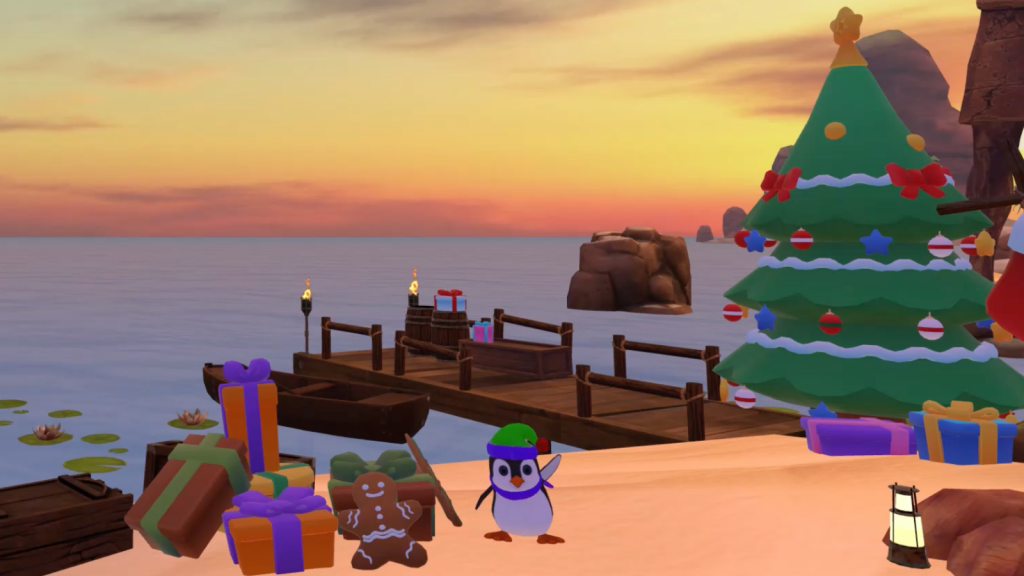 Psst! Looking for the perfect gift this holiday season? 
Give yourself the gift of fitness-
With our annual plan, you save 30%. Check it out!