Since the launch of the Oculus Quest, which has now sold over ten million headsets, VR fitness has been gaining momentum, and you could read about it in just about every large media outlet over the last two years. 
What's more, we've seen a number of studies come out and prove that VR fitness actually works: VR lessens the perceived pain intensity by 10%, high-intensity cycling is 12 – 13% less painful when combined with virtual reality, and the game-like elements in these apps help people become more active than before.
Having that in mind, it's safe to say that Oculus Quest is a game-changer in the VR Fitness industry. And if you're ready to try VR fitness and already have your headset, we've got you back. Here are our suggestions for 3 VR fitness games that you have to try. 
SUPERNATURAL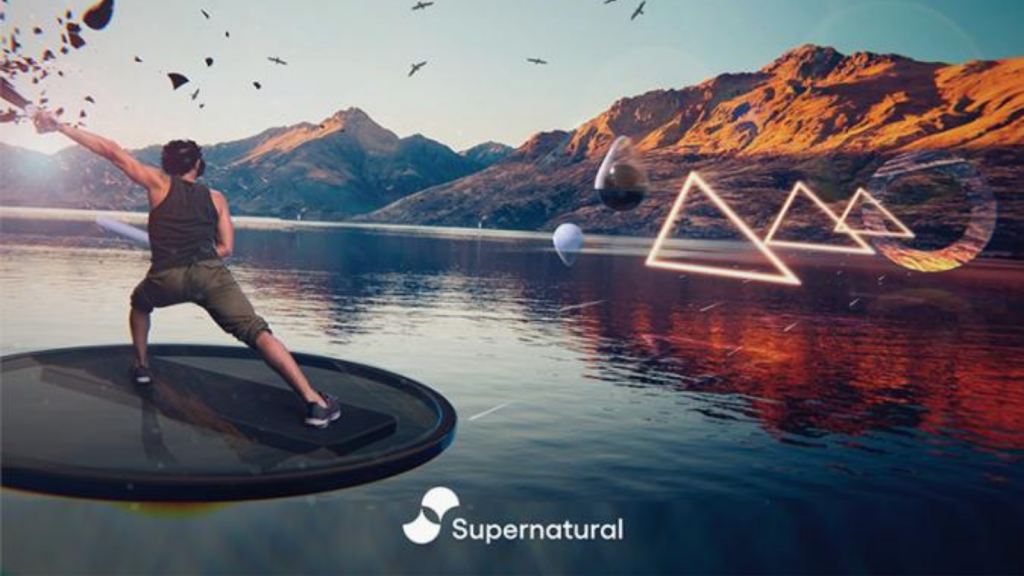 If you like working with coaches, you have to try Supernatural. Choose your daily workout according to length or music, and follow the tempo that the coaches impose. 
You'll be placed on a platform in a photorealistic landscape where you'll be tasked with squashing incoming orbs or squatting out of the way of incoming obstacles, Beat Saber-style but more fitness-focused. 
There are 4 workout modes: Box, Flow, Meditate and Recover. Each can be adjusted to your fitness level, the intensity ranging from Low to High.
Supernatural also comes with a free companion app where you can save your workouts, track your progress, and engage with other users.
Heads up: Supernatural is currently only available in the USA and Canada.
Price: $18.99 USD/month or $179.99 USD/year
You can download Supernatural exclusively from the Oculus Store. 
FitXR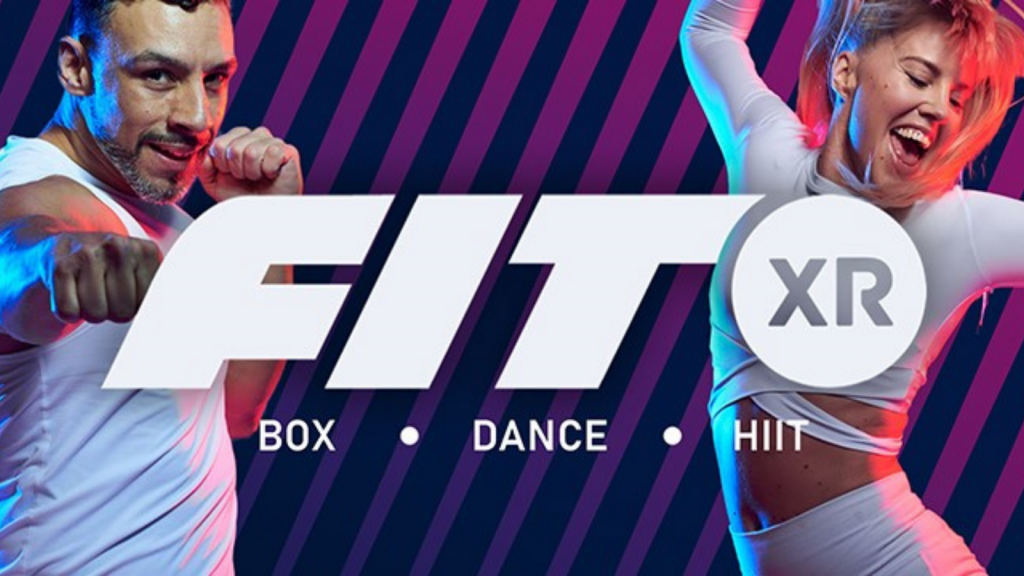 FitXR is envisioned as a VR fitness studio for beginners and fitness enthusiasts alike. You can choose between boxing, where you have to punch incoming orbs, dancing where you have to follow the coach's steps, and efficient high-intensity interval training. 
What makes FitXR different from Supernatural is the availability of group workouts. In your virtual classes, you'll be joined by other FitXR users and all of your points will be tracked in the class leaderboard as you try to climb up. 
Unfortunately, FitXR doesn't come with a companion app. 
Price: $9.99 USD/month
You can download FitXR on the Oculus Quest store. 
HOLOFIT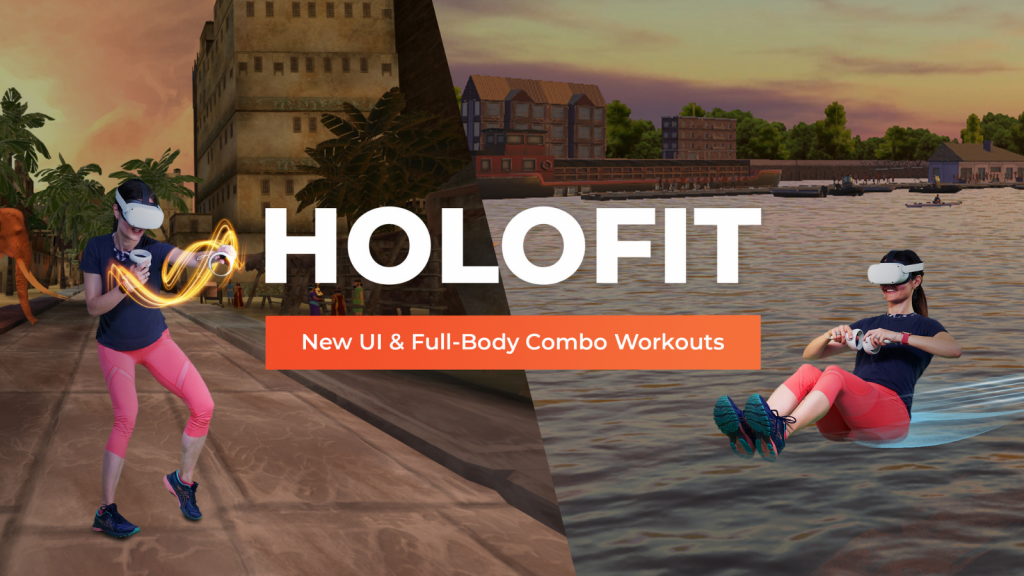 HOLOFIT flips the script. Instead of keeping the user stationary, HOLOFIT lets you actively move through and explore its amazing virtual worlds. 
You can row, run, cycle or ski through 13+ environments, either by connecting to your rowing machine, bike or elliptical, or by simulating these sports with full-body bodyweight exercises. For more no-equipment workouts, you can use Combo Workouts that combine these sports with boxing exercises, squatting, and more. 
There are 6 workout modes, including guided cardio training tailored to your fitness level, online multiplayer, and even Zen mode. 
You can use the free HOLOFIT companion app to save your workouts, follow your progress, connect with other community members, and participate in community-wide challenges. 
HOLOFIT is compatible with Oculus Quest and works with any rowing machine, as well as any bike and elliptical with an additional cadence sensor. 
Price: $11.99/month or $104.99/year