We hope you're ready to perform because the new update is out!
You shared your feedback, and we listened. Here's what's new: 
Records by sport
Your records will now be tied to a specific sport. While rowing, you can only challenge your rowing best, while cycling you can only challenge your cycling best, etc. The same goes for fitness machines vs. Freestyle workouts. 
Multiple Records
 You can now save more than one record to compete against. You'll be able to choose the one you want to beat, depending on how you feel on a certain day.
Community Records
Compete against others in the community! We'll show you the three users closest to you and you try to beat their record. 
Saved records
Your records will now be tied to your account instead of your headset. This means that if you reset your headset or get a new one, you'll see your records! 
Modern UI
We've given the gameplay a facelift with a new and modern UI that makes it easy to navigate and use.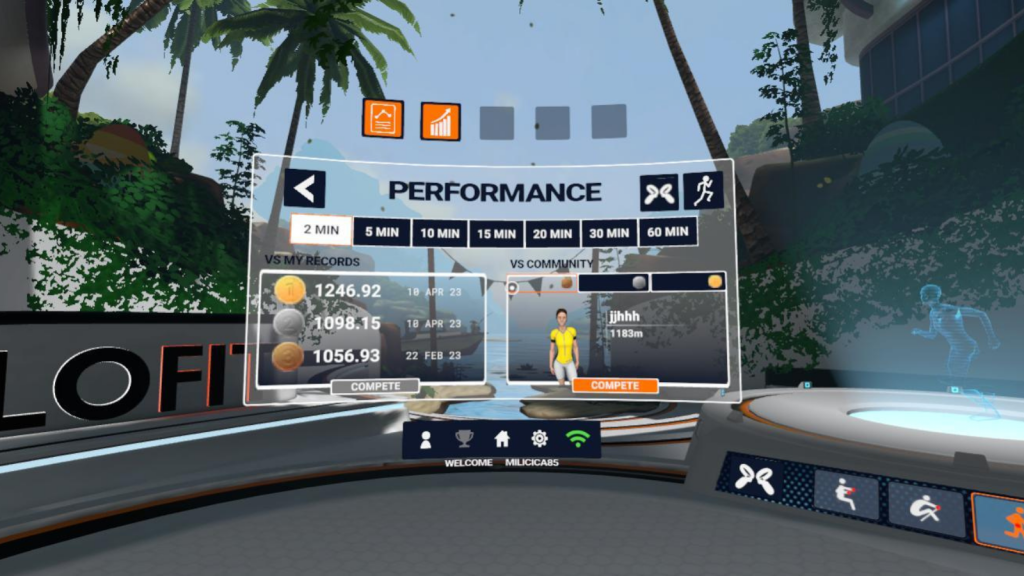 Various Bug Fixes 
As usual, this HOLOFIT update brings a variety of bug fixes, many of which you have reported yourself. Thank you for helping make HOLOFIT great! 
What's coming next?
HOLOFIT developers are working hard on new and exciting updates. Expect to see a new and improved Online Multiplayer soon with a VEry Nice World following suit! 
Did you leave a review? 
Sharing feedback with the wider Meta community is of great help to us: if you can take two minutes to leave a review, you would make us very happy and help spread the word. 
Thank you so much!