Working out and staying physically active is one of the keys to great health. Your body needs you to move, break a sweat, and activate all the muscles. And, due to social distancing and the pandemic, many people decided to start working out from home. It's convenient, and you're not in contact with a bunch of people you don't know. But, is it fun enough?
The truth is, at-home workouts can soon become boring, and we'll lose motivation. Without the eagerness to do it, we'll soon give up on the whole thing. So, we suggest you make your home workouts fun. It's the key to sticking to your workout goals.
Here's what you can do to spice up your home workouts and have fun while doing them regularly.
1.
Find a Fitness Buddy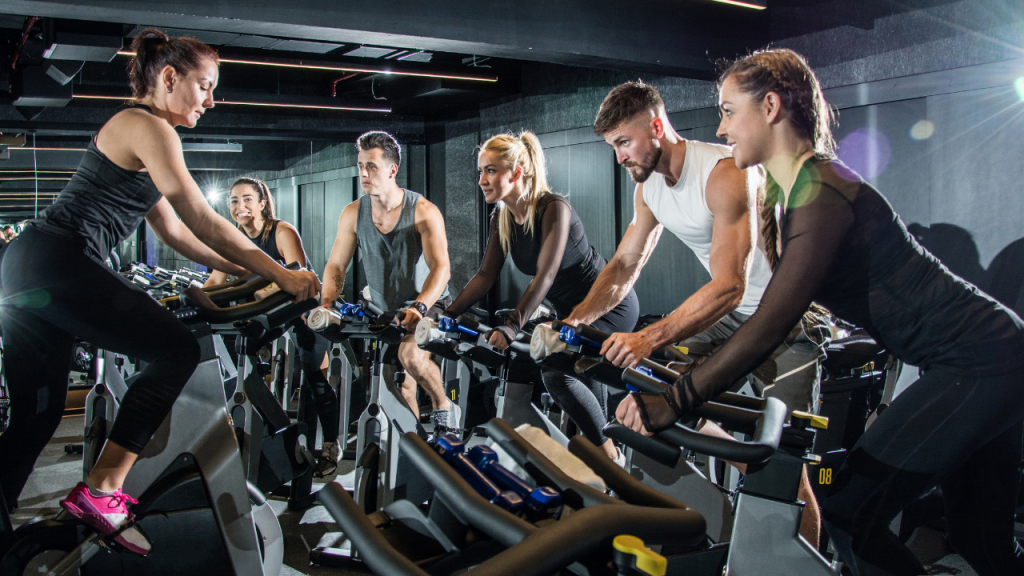 Loneliness can sometimes be the reason why you're thinking about giving up. You're standing in your living room all alone, and there's no one to share the excitement of a complete workout session with.
Try finding a fitness buddy who's also looking for a way to make their home workouts fun. If you've got no one at home to do it, ask some of your friends to do it online.
Together, you can:
–        exercise while talking over Zoom
–        do the same YouTube exercise, at the same time
–        cheer each other up
–        track each other's results
After the workout, you can talk about the exercises and decide which ones you are doing next time. This is especially valuable for us during social distancing. It's fun when you have someone to share with and someone to motivate you.
2.
Join Different Classes
There are so many online classes you could join every day. And, if you want to make your home workouts more exciting, we suggest you try out something new each time.
You could do all kinds of exercises in one week:
–        Zumba
–        HIIT
–        cardio
–        Pilates
–        barre
Challenge yourself to try something new, and each new workout session will be filled with excitement and fun. You might even discover you have some hidden talents you knew nothing about.
3.
Try VR Fitness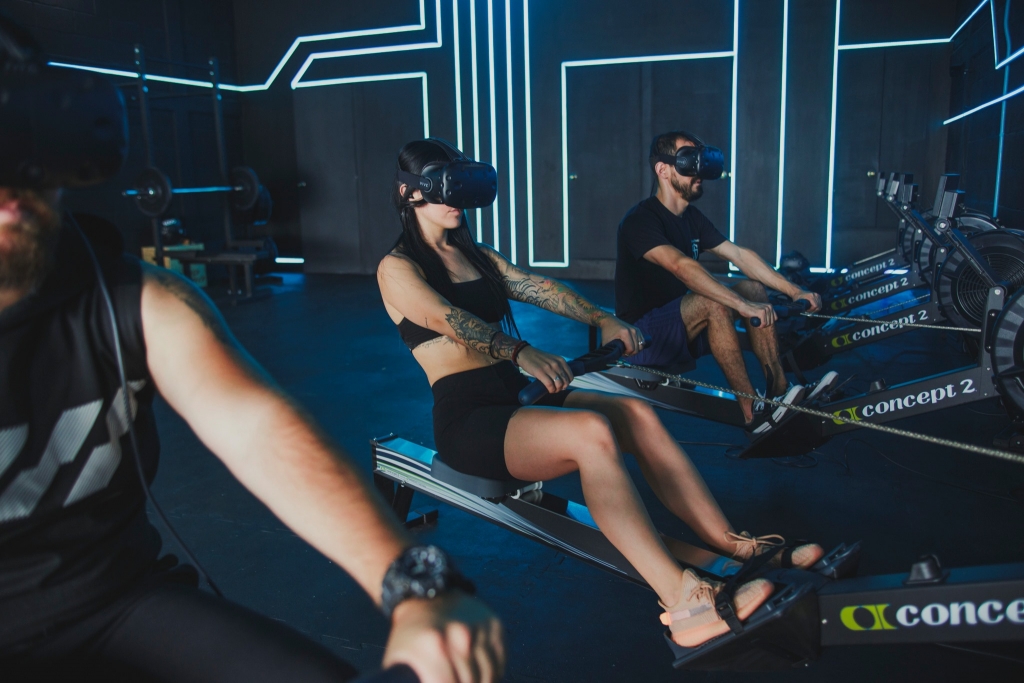 If you really want to spice things up, you should try out virtual reality fitness. Yes, it's as good as it sounds.
VR fitness gives you a chance to work out while exploring a virtual world you'll find yourself in. Here are just some of the options it offers:
–        you get to ride a bike, row, or run in a virtual world
–        you explore new maps and settings
–        you compete with other exercisers
–        you complete different levels and turn your exercise into a game
Your home workouts can never get boring with VR fitness and gamification. There's always something new happening and your body will stay active thanks to the different fun elements.
4.
Write a Workout Journal
When we write things down, we give them a deeper meaning. Journaling in general can seriously improve our life quality. It's always a great idea to write down your goals and your plan on how to achieve them.
The same goes for your fitness goals, so we suggest you start writing a workout journal.
Start a workout journal and write down:
–        your workout schedule for the week
–        impressions and feelings after a workout
–        your body measurements
–        motivational quotes
–        your fitness goals
"Writing a workout journal can foster your workout endeavors. It'll help you stay focused and determined. Also, it'll allow you to keep track of your progress which is an additional motive," says Stella Gardner, a psychologist and editor at a writing service you can google by "write my papers".
5.
Turn On Some Music
You may not be aware of this, but music is a great way to get your body moving. Our bodies feel the rhythm of music and we instantly begin to feel the need to move.
Try adding fun music to your workouts:
–        choose something upbeat
–        create a workout playlist
–        turn up the volume
Louder music will help you get lost in the moment, stay positive, and remove any potential distractions you may find in your house. It'll keep you focused and active the whole time.
6.
Use Fitness Apps
Another great way to make your home workouts more interesting and fun is to start using some of the best fitness apps.
These apps will help you turn your home workouts into a serious event that is a part of your fitness grand plan.
There are apps that:
–        keep track of what you eat and how many calories you've burnt
–        suggest different exercise for you every day
–        measure your pulse, breathing, and goals
–        remind you to drink some water
You can use an app as your fitness coach and find the motivation and support you need. It'll keep track of your fitness goals, so you can use it as a form of a workout journal.
7.
Get Some Workout Clothes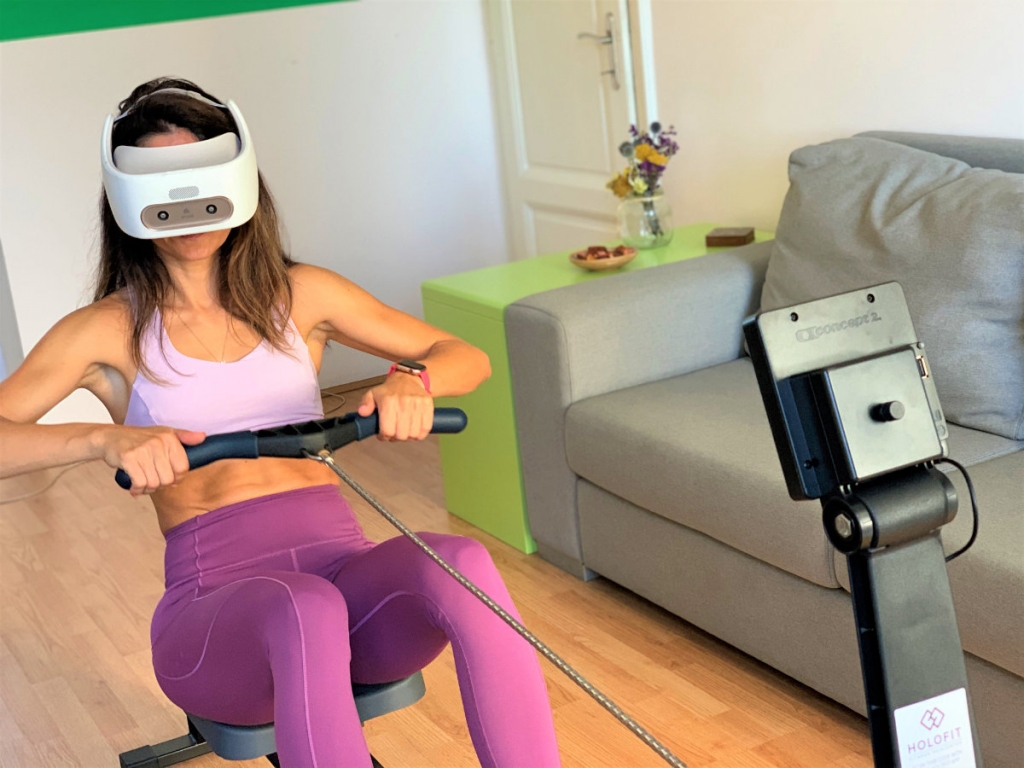 Clothes are not supposed to define us in any way. But, let's face it- sometimes we need to dress for success.
Workout clothes can be a huge motivation for some people. When they dress up for their workouts, they feel more powerful and ready to take on the world.
Consider treating yourself with:
–        a new pair of running shoes
–        fitness outfits such as a sports bra or a fitness T-shirt
Exercising in your PJs or some old clothes you may have is not nearly as satisfying as exercising in actual fitness wear is. Try it out to make your fitness journey more fun and enjoyable.
Final Thoughts
The key to sticking to your home workouts is to make them fun. The more fun and interesting your workouts are, the more eager and determined to complete them you'll be.
Use the tips we've shared above to make your home workouts something you look forward to every day. Hopefully, you'll find them useful and effective. 
Finally, if you have your Oculus Quest and want to give HOLOFIT a try,
claim your 7-day free trial
! 
Stay fit!