We all know that summer is a time of relaxation, vacations, and outdoor activities. However, as the days get shorter, it's time to get back to our regular routines, including recommitting to our fitness goals. 
Getting back into your fitness routine after summer can be a daunting task. But fear not, because we have a solution to help you beat the post-summer blues and reignite your enthusiasm for fitness: 
HOLOFIT is the ultimate VR fitness app that offers thrilling workout adventures designed to challenge and motivate you. Reaching your goals is easier when you are having fun!
Sweat, Smile, Repeat: Get Hooked on Fitness This Fall
Turn your workouts into unforgettable adventures. Here are some workout suggestions that take advantage of the latest updates and features in HOLOFIT:
1. October monthly challenge
Not sure which workout mode you'd like or what HOLOFIT has to offer?
No worries! Join the October Challenge and embark on a fitness journey that will help you explore all 6 workout modes we have to offer. Don't miss out on this chance to diversify your fitness routine and find the mode that sparks your motivation, while getting better acquainted with our recently updated Combo Workouts.
Let's make October your month of fitness exploration and achievement!
2. Caution: Spooky season ahead
What better way to get in the mood for the spooky season ahead of us, than conquering your fears? Admittedly, Paris is not a scary environment, but those jumpscares sure can be! 
We also recommend looking for the Anglerfish in Underwater, outpacing the dragon in Aurvangar, evading the explosive turtles in Troglodyte, and those snappy Tropical crocodiles.
3. Troglodyte mission: Assemble the robot
Embark on a mission in the Troglodyte HOLOworld where your goal is to help the hardworking dwarfs assemble a mechanical robot. To complete this task, you'll need to collect all the trophies hidden throughout the Troglodyte environment. It's a challenging and rewarding workout that adds a layer of gameplay to your fitness routine. Plus, it's an excellent way to engage your mind while you exercise.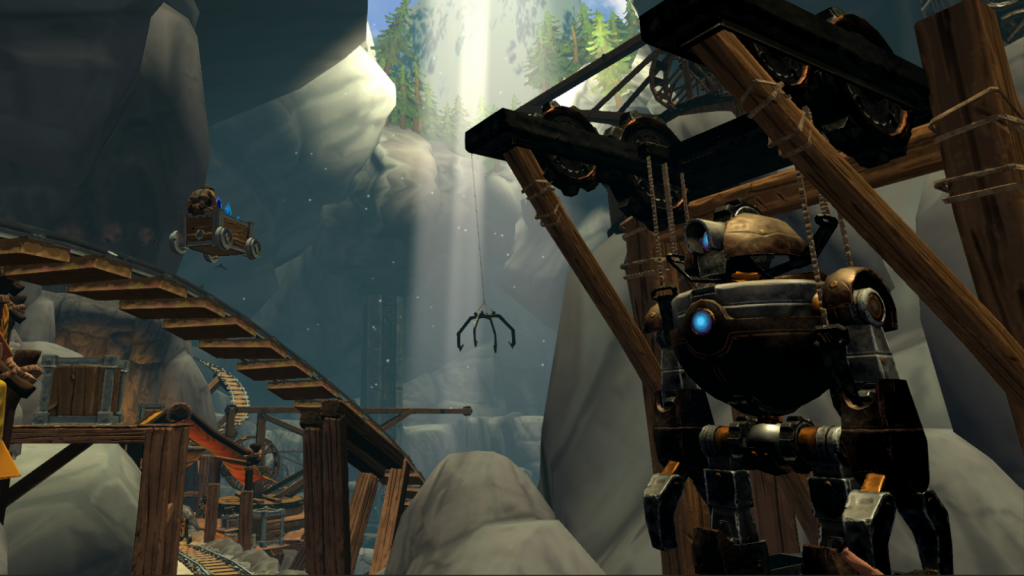 4. Combo Workouts for variety
HOLOFIT's recently updated Combo Workouts provide an excellent opportunity to add variety to your fitness regimen. They merge Freestyle sports activities with fun bodyweight exercises, offering a dynamic and challenging full-body workout.
Customize your workout intensity from easy to hard, suitable for all fitness levels. Set and achieve your own fitness goals at your own pace.
5. Set new records
Set a new Performance record, or beat your previous best. 
Beating your past best performance, even if by just a second, is the best indicator of making progress. Here's a pro tip: 
Choose one of the shorter time intervals to work on your sprints and explosivity, and choose one of the longer ones to work on your endurance – both are super important. 
Set your records, and then check back in every two weeks or on a monthly basis. Try to beat those records to monitor the progress you've made in that time. Once you do, you'll feel proud of yourself and it will be much easier to keep at it. A little progress each day adds up to big results.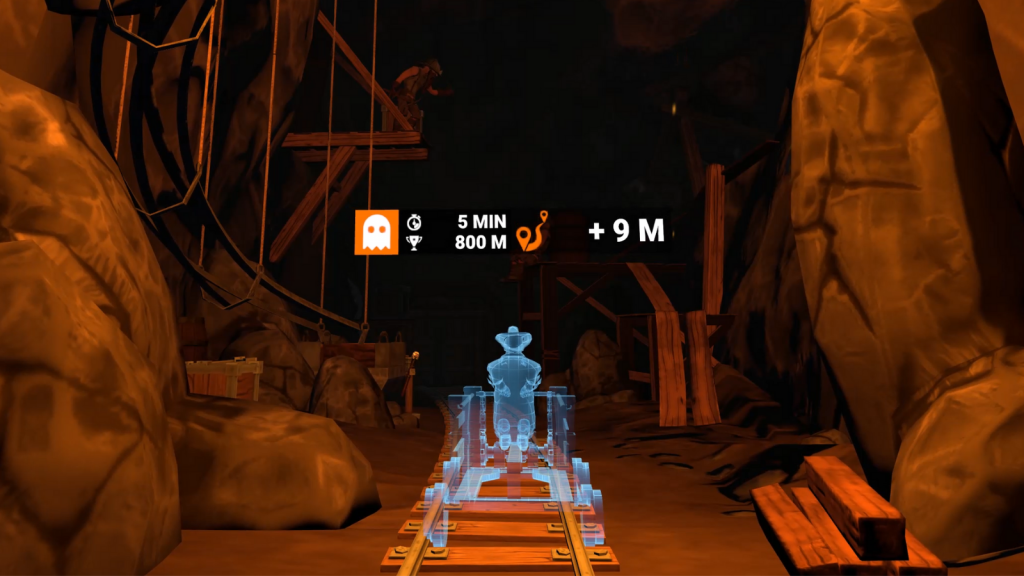 Integrate these workout recommendations into your post-summer fitness regimen using HOLOFIT, and you'll transform exercise from a mundane task into an exhilarating adventure. With immersive settings, diverse training modes, and inspirational challenges, HOLOFIT is your key to overcoming post-summer lethargy and staying dedicated to your fitness objectives.
So, put on your VR headset and start your journey to a healthier, more active you!
If you have a Meta Quest headset, but don't have HOLOFIT yet, head here for your 7-day free trial of HOLOFIT.
Disclaimer: Not Just Another Fitness App
Who said fitness couldn't be a game, with yourself as the main character?! It's a virtual experience, but the results are real. 
Whether you're using a rowing machine, bicycle, elliptical, or even just your body weight for full-body workouts, HOLOFIT has something exciting to offer.
Immersive environments
One of the standout features of HOLOFIT is its 15+ virtual environments known as HOLOworlds. These immersive worlds will transport you to breathtaking landscapes and scenarios where you can escape the mundane and forget that you're working out. From trying to avoid exploding turtles to collecting hidden trophies, these environments make exercise feel like a thrilling adventure.
P.S. New HOLOworld is on the horizon! A place where everything is possible…/ where dreams come true.
Workout variety
HOLOFIT offers 6 workout modes to cater to your fitness preferences and goals:
Journey

: Embark on virtual journeys that take you through stunning landscapes while you exercise at your own pace.

Zen Mode

: Find your inner peace and serenity as you engage in mindful workouts in tranquil environments.

CardioGoals

: Follow guided cardio training programs, including high-intensity interval training (HIIT), to achieve your fitness targets.

Performance

: Compete against yourself and track your progress as you aim to beat your personal best.

Race Mode

: Challenge yourself by racing against the ghost of your past performances, turning workouts into competitive events.

Online Multiplayer

: Connect with friends or fellow fitness enthusiasts and compete in real-time online races.
All-year long motivation
If motivation has been a stumbling block for you in the past, HOLOFIT has an effective solution: challenges and special events. Just like having a personal coach guiding you through your fitness journey:
Daily Challenge

: Every day, you'll receive two new challenges, covering a variety of workout modes and environments. Completing these challenges earns you bonus points, helping you climb the ranks and stay motivated.

Monthly Challenge

: Created as a structured fitness plan that keeps exercise exciting and rewarding.

Special events

: Stay tuned for a new event coming in October, and a chance to not only collect exclusive trophies but also unlock a brand new HOLOship! It's going to be simply meowtastic!