In 2022 we will strive to turn HOLOFIT into your ultimate fitness companion!
While some might call it a work out, we call it a game – HOLOFIT offers you the best of both worlds.
With our future development plans set into motion, this is a great opportunity to look back at all that was accomplished in 2021. Come with us on a little stroll down the memory lane:
HOLOFIT is live on the Oculus Quest store
We started the year with a big bang!
Crossing over to Oculus meant that we were able to offer HOLOFIT to a wider audience and develop amazing features like the Freestyle option – allowing you to work out without a fitness machine. All Oculus users can use HOLOFIT with only their Oculus Quest controllers.
Moreover, with the tech capabilities of Quest 2, we finally had room to make further improvements to our graphics and added: anti-aliasing, 72 fps, and 90Hz refresh rate!
If you're a HOLOFIT Quest user, please leave a review of our app – we'd appreciate it very much!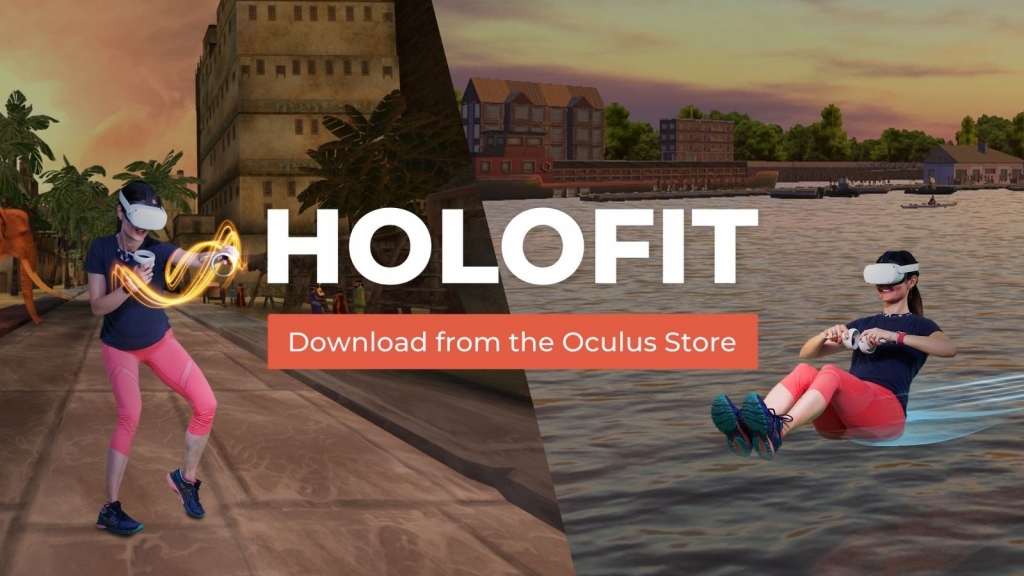 Canyon remastered
Apart from creating new HOLOworlds, we also take time to remaster the existing ones. What does remastering mean?
A remastered HOLOworld is not only better graphic-wise, but richer in content and often made longer. Have you noticed the flying machine in Canyon? Cool addition, right?
Shhhh… This year, we plan to remaster at least 2 HOLOworlds, starting with one of your favorites – a nature inspired environment.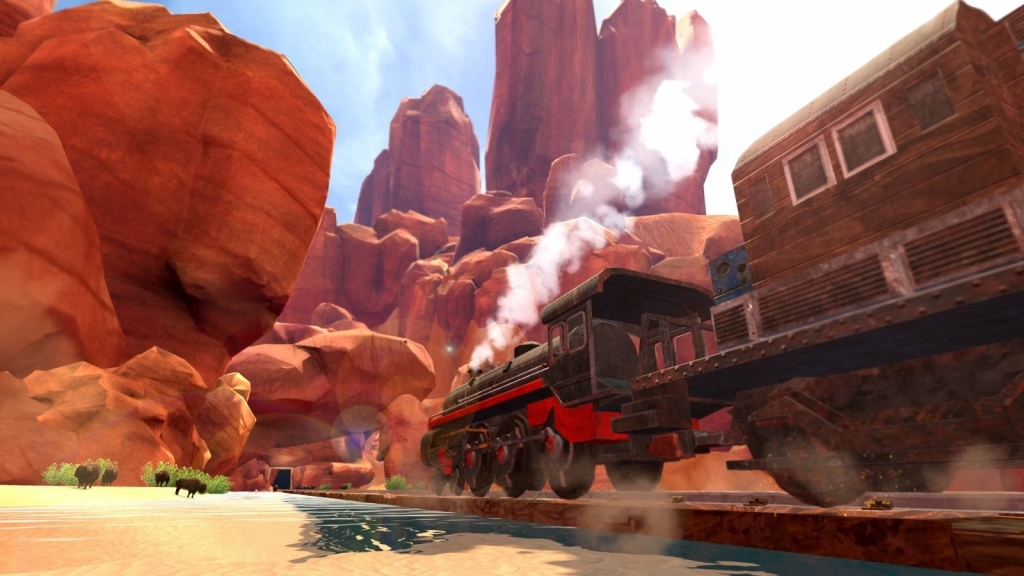 New HOLOworld: Grand Sablon
You asked for longer, more endurance-focused, sporty environments, and we listened – Grand Sablon is our longest and most challenging environment so far!
Although it is based on the longest foot race on Earth – a six-day, 251 km (156 mi) ultramarathon through Sahara desert, and is amazing to use for your elliptical or HOLOFIT Freestyle running, it is also a great challenge for rowers and bicyclists that want to test and improve their endurance.
Did you know? The Marathon des Sables was the brainchild of French concert promoter Patrick Bauer who in 1984 traversed the Sahara desert on foot and alone. He covered 350 km (214 mi) in 12 days without encountering a single oasis or desert community along the way.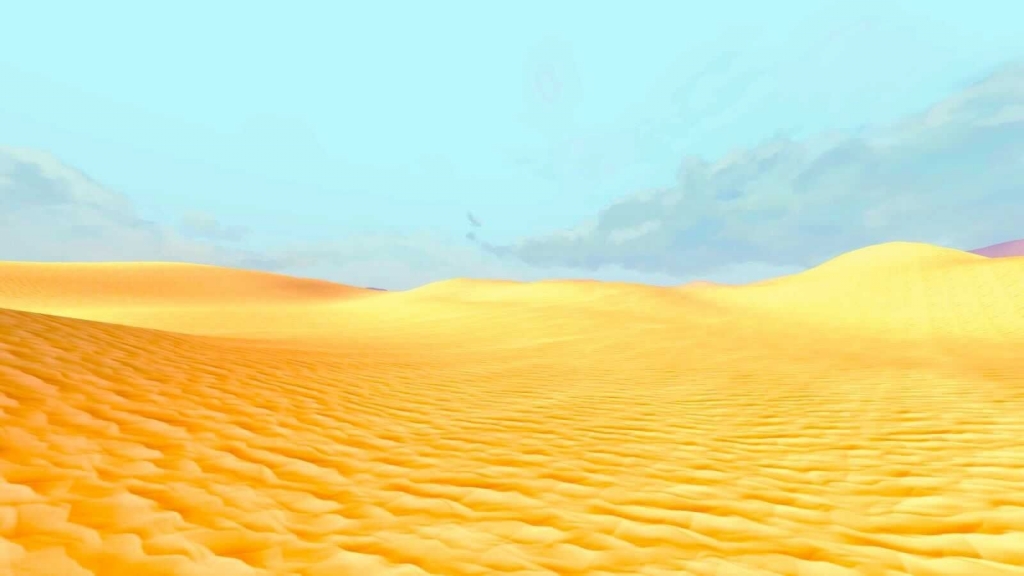 New sport: Skiing in HOLOFIT
The new HOLOFIT Freestyle Nordic skiing feature is a whole-body workout. You can burn up to 400 calories in a 30-minute session! Even doing it for 5 minutes can have significant benefits for your muscles. Amazing, right?
Right now, HOLOFIT is not compatible with any skiing machine, so you wouldn't be able to directly connect the two. However, if you want to utilize your machine, there is a solution! 
Once you`ve chosen the Controllers and Skiing option, attach the controllers to the handles. Just be careful when attaching them so that they don't break as you work out.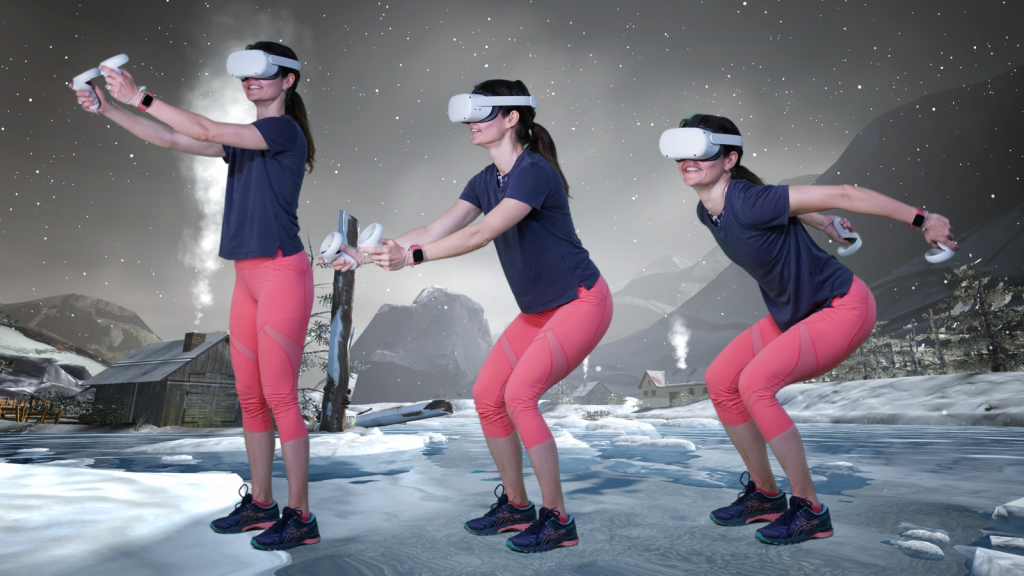 New workout mode: Zen
Are you looking to zone out and just relax while exploring the HOLOworlds at your own pace?
Zen mode is the perfect fit for you! 
There are no stats, trophies, points, or distractions, just you and the environment of your choice. You will only hear the ambient music and environment sounds, which make for total immersion!
Just focus on your breathing and the amazing world around you.
Headset tracking
HOLOFIT became compatible with all rowing machines!
Rowers with FTMS Bluetooth connect directly, as Bluetooth machines.
But now non-Bluetooth machines can connect thanks to headset tracking, in the simple rower mode. You can put your controllers away and row at peace.
To connect your simple rower, go into Settings and choose the Non-Bluetooth Machine option.
Thanks to this addition, HOLOFIT became compatible with all bikes, ellipticals and rowers!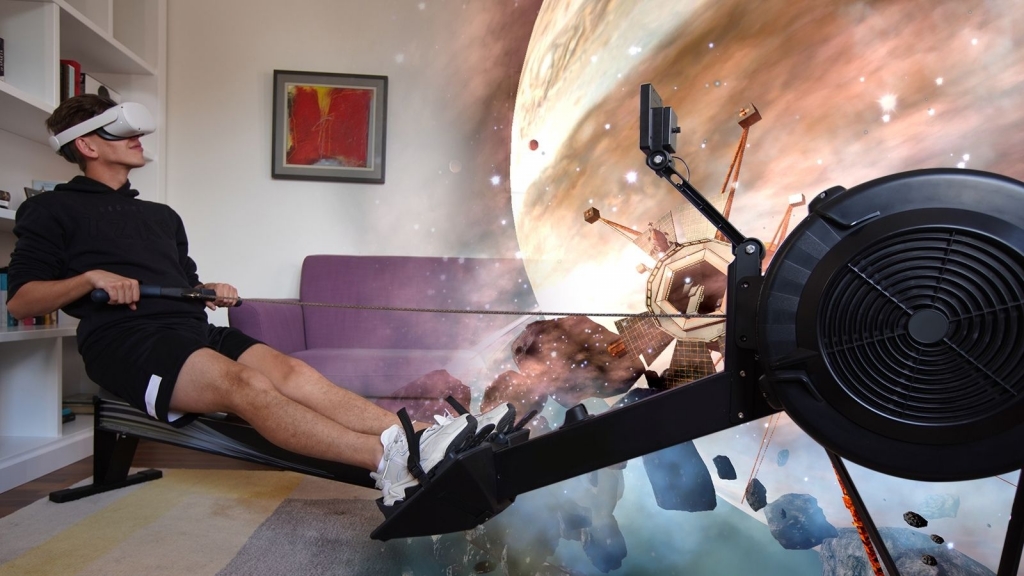 Grand Sablon remastered
We couldn't just leave the Grand Sablon desert only 8km long now, could we?
With the addition of 10km, the Grand Sablon desert is now 17 km (over 10 miles) long making it the perfect environment for endurance workouts. Our aim is to turn it into a half-marathon length environment.
Special trophies
In order to make our gameplay more fun and challenging, we added 10 special trophies into each environment. You encounter 3 random special trophies each time you enter a HOLOworld in Journey mode. Did you manage to find and collect all of them?
The interactivity of the special trophies comes with the Lock & Load gameplay. These special trophies spawn on the map after a certain distance and when you lock down on one, you need to speed up to ensure you catch the special trophy before time runs out.
In 2022, special trophies seem to be going rogue… some of them are so rarely seen, you might call them epic…or even legendary.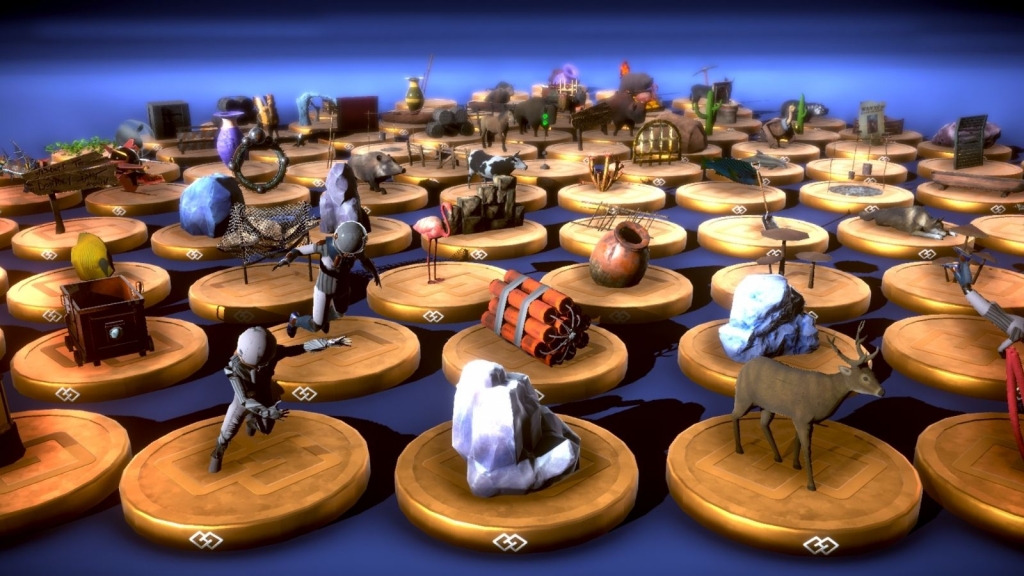 HOLOFIT 2.0
Our biggest update yet brought us numerous updates and upgrades!
Besides new content – we had a complete UI/UI remaster. This means a better, faster, smoother and more appealing experience all around. We are especially proud of our new lobby!
With our UI, the goal is to make HOLOFIT experience customizable, allowing you to create your perfect workout. More stats, less stats, hide info, show info – whatever suits you!
Freestyle Combo Workouts
This whole-body workout can only be done by using your Oculus Quest controllers. 
We`ve combined 3 Freestyle sports – running, cycling, and skiing – with a series of bodyweight exercises. 
The workout starts with one of the 3 random sports activities, takes you to the exercise platform where you have to complete a series of bodyweight exercises, and then challenges you in the next sport activity.
For now, bodyweight exercises include boxing, squats, wide squats, and log cutting, combined with a relaxing breathing exercise.
This year, we`ll elevate your Combo Workouts experience by remastering this workout mode. New bodyweight exercises are coming soon!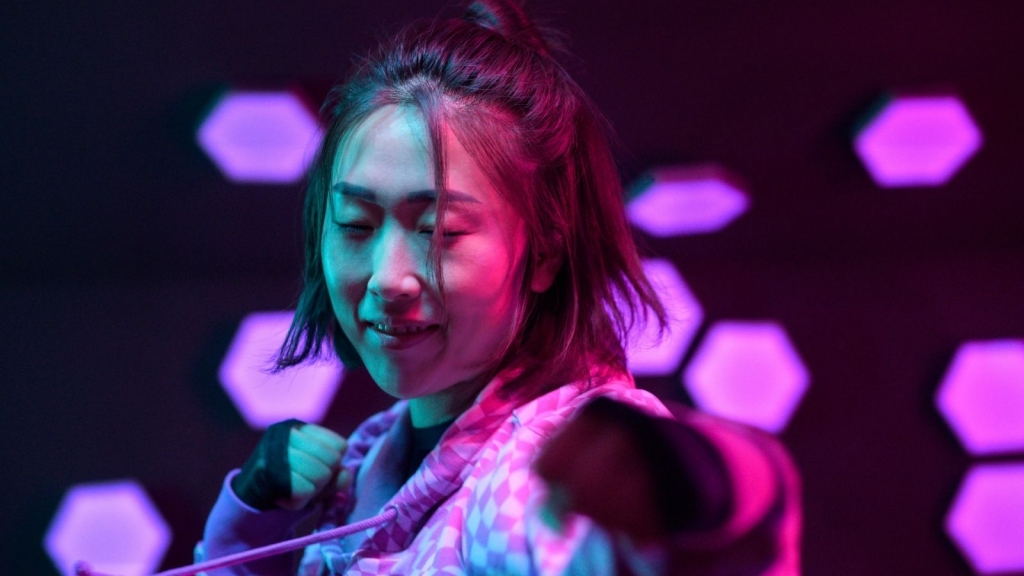 Companion App Rework
The colors are now consistent with our brand, the structure of the app is a lot more logical. You now get more social features, a challenge hub (both daily, and monthly seasonal and endurance challenges), as well as integration with Strava, Apple Health and Google Fit apps!
We plan on further reworking the app this year, allowing you an in-depth insight into your workouts, as well as new integration options. 
Challenges
We wanted to motivate our long-time members and inspire newcomers to explore HOLOFIT without having to plan their workouts and choose environments each time they exercise. 
Daily Challenge
Every day, you receive two new daily challenges, covering a variety of HOLOFIT workout modes and environments. For each daily challenge you complete, you get bonus points to help you rank higher.
Monthly Challenge
Four phases with three workouts each: you are faced with 12 challenging tasks that take you through a variety of workouts, ranging from the Journey mode to the notorious 15-min HIIT. 
It's your personal coach, so you have nothing to think about: just pick up your headset, head into HOLOFIT, and try to complete your next task in the challenge.
New HOLOworld: Cyberpunk
Those of you who have been using the PCVR version of HOLOFIT already new about this amazing HOLOworld!
Our idea was to simply transfer the environment from the PCVR to the VR version, but alas, everything is not as easy as it seems.
We ended up recreating the whole environment, and finally welcomed The Cyberpunk World of the HOLOFIT Universe!
The Cyberpunk environment features four regions of the near future utopia and challenges the users to reach the top level in this high-tech world. Relive the excitement of Blade Runner and get to experience what our world could look like.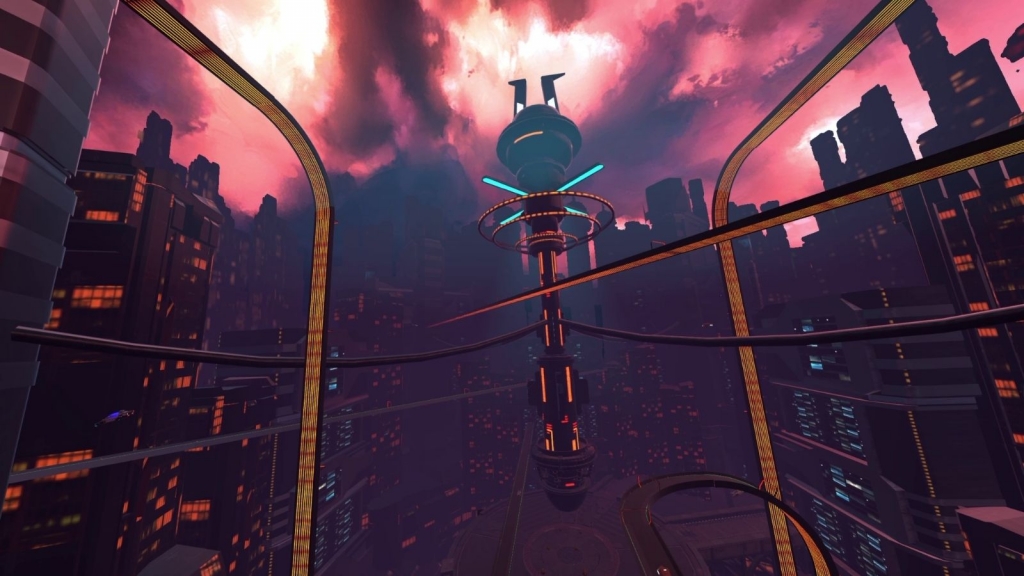 What's next?
New or remastered HOLOworlds? Customization options? Never-before-imagined upgrades followed by fine-tuning and tweaks? All of the above? Who knows!
Our team is simply ecstatic and can't wait to share our 2022 plans with you!
Join our Online Community and tune in next week to hear directly from Bojana, our COO, what the future holds!
Get ready to find out anything and everything you wanted to know about HOLOFIT and what's coming next! 
In the meantime, check out our latest video, showcasing all that HOLOFIT has to offer:
Need help navigating HOLOFIT? Check out our Guide!
Stay HOLOFIT